The 10 Best Picks From Amazon's 2019 Memorial Day Sale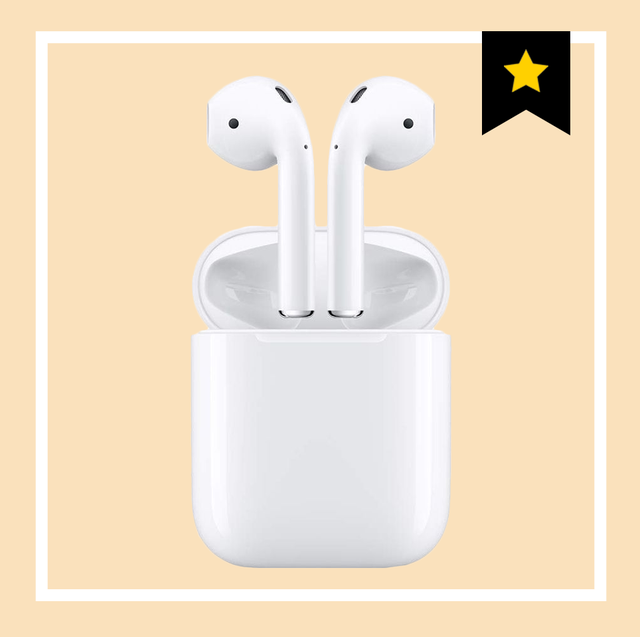 Courtesy
It's Memorial Day weekend, and in between the barbecuing, the day drinking, and the sleeping in, there might be a minute or two to shop some deals. After all, Memorial Day weekend is really the only shot at scoring significant sales between Black Friday and Labor Day. Take full advantage by heading over to Amazon. Amazon doesn't make it easy to scour for deals; the best products are often hidden from the homepage. But if you know what you're looking for, you'll be set.
If you don't know what you're looking for, we can help out. Specifically, we highlighted electronics that we think you'll appreciate bringing into your home, like a TLC 4K Ultra HD TV that's 50 percent off and a JBL waterproof Bluetooth speaker you can get for $53 less than list price. For all of you with some cash to burn on something cool for yourself, here are 10 of the best sales to shop on Amazon for Memorial Day Weekend. (Check out our list of Memorial Day TV sales and our Memorial Day sale master list for more ways to splurge—but smartly.)
Advertisement – Continue Reading Below
55-Inch 4K UHD Roku Smart LED TV
TCL
amazon.com
$599.99
$299.99 (50% off)
Upgrade your TV-watching experience with this best-selling 4K Ultra HD 2017 model from TCL. You'll get Roku with it, plus Alexa and Google hookups.
Deebot 601 Robotic Vacuum Cleaner
Ecovacs
amazon.com
$324.95
$229.99 (29% off)
This auto-vacuum quietly sweeps up pet hair, dirt, food, and whatever else you drop on the ground. Use the app to schedule and monitor its progress.
iPad (Wi-Fi, 32GB)
Apple
amazon.com
$329.00
$249.00 (24% off)
Apple's newest iPad, with Wi-Fi connection, is getting a decent discount right now. The version with cellular is on sale, as well.
Forerunner 735XT Watch
Garmin
amazon.com
$399.99
$314.99 (21% off)
Garmin's Forerunner watch is made to track any kind of running metric you can think of, like distance, VO2 max estimate, lactate threshold, and recovery.
Charge 3 Waterproof Bluetooth Speaker
JBL's portable speaker is ideal for summer parties, because water won't damage it. The sound quality is great, too.
AirPods with Charging Case
Originally $159.00 (12% off)
Granted, this isn't a huge discount. But it's still rare to get Apple's latest AirPods for anything less than full price.
LED Smart Bulb Starter Kit
Philips Hue
amazon.com
$199.99
$147.99 (26% off)
Get your home lighting scheme under control with smart bulbs from Philips, in white and color ambiance.
Backbeat Pro 2 Wireless Noise Cancelling Headphones
Plantronics
amazon.com
$199.00
$134.99 (32% off)
Make the upgrade to stylish noise-cancelling headphones so you can enjoy your music and podcasts better.
Instax Square SQ6 Instant Film Camera
Snap all your summer pics on old-school instant film; it's way more fun.
DiamondClean Smart 9300 Electric Toothbrush
Philips Sonicare
amazon.com
$229.99
$161.99 (30% off)
Don't skimp on oral hygiene. This toothbrush has multiple modes and speeds for a better cleaning.
Advertisement – Continue Reading Below