Why Dan Levy Is Thanking Ellen DeGeneres for the Success of Schitt's Creek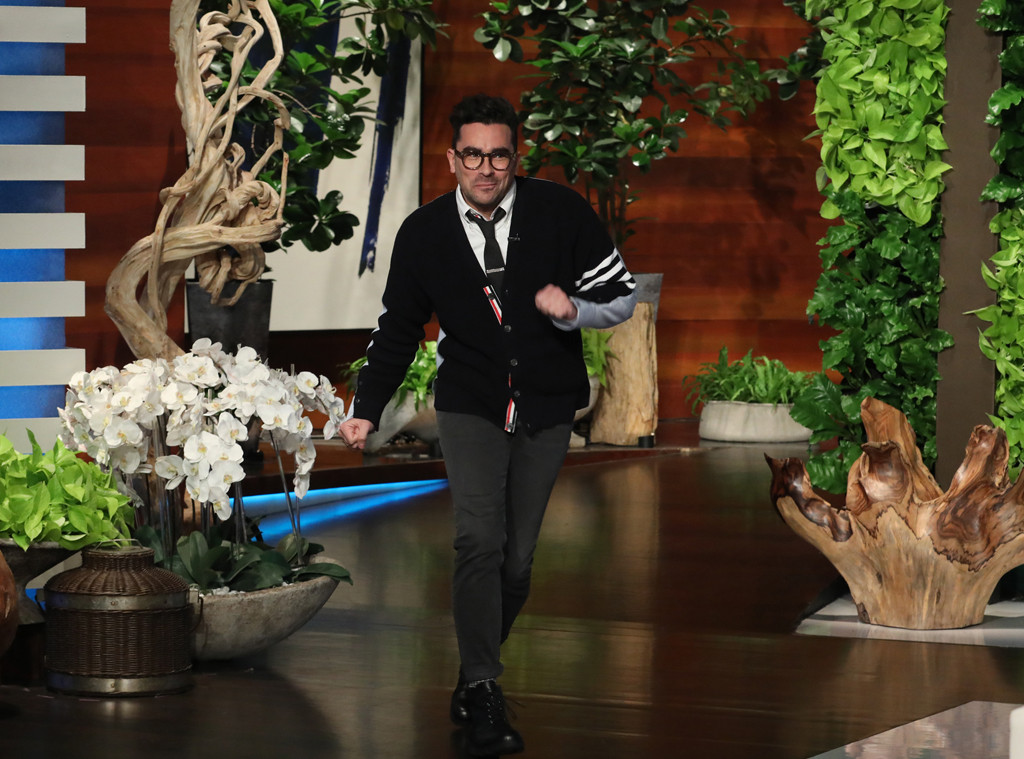 Michael Rozman/Warner Bros.
Without Ellen DeGeneres, there wouldn't be Schitt's Creek, according to series co-creator and star Dan Levy.
The Pop series stars Levy, his father Eugene Levy, Catherine O'Hara and Annie Murphy as the Roses, a family who loses all their wealth and is forced to relocate to a small town that they own because of its name, Schitt's Creek. There, as Levy told DeGeneres, the family has to learn "sometimes when money is taken away and you're forced to just sit with yourself and your family that love sometimes means more than all the money in the world."
The show, which features a gay relationship that has earned legions of fans, has earned Levy all sorts of accolades, including being named one of Time magazine's one of the people changing comedy.
"I think ultimately we just try and tell stories that mean something, and I think for me to be able to tell a queer love story on television freely, and without any kind of notes from anyone, is a really rare and wonderful thing," Levy said on The Ellen DeGeneres Show. "And part of what I wanted to do while I'm here…I have to say, I wouldn't be here if it wasn't for you. I would not be telling be telling the stories that you told. So, you have affected me so greatly and affected this show and the ways in which we can tell love stories on television these days, so thank you very much for that."
"So, what you're saying I should get a piece of this?" DeGeneres joked. "'Cause I'm responsible for the show."
As the star, writer and executive producer on Schitt's Creek, Levy said it can get stressful. So he's started taking baths. "I've never luxuriated to that extent before and I've always read about Oprah having a custom bath that was made for her and I always thought, 'How glamorous,' so I started bathing," he said. "What nobody told me was there's an art to bathing."