From a Star Wars Queen to a Twisted Ballerina in Black Swan, Relive All of Natalie Portman's Epic Roles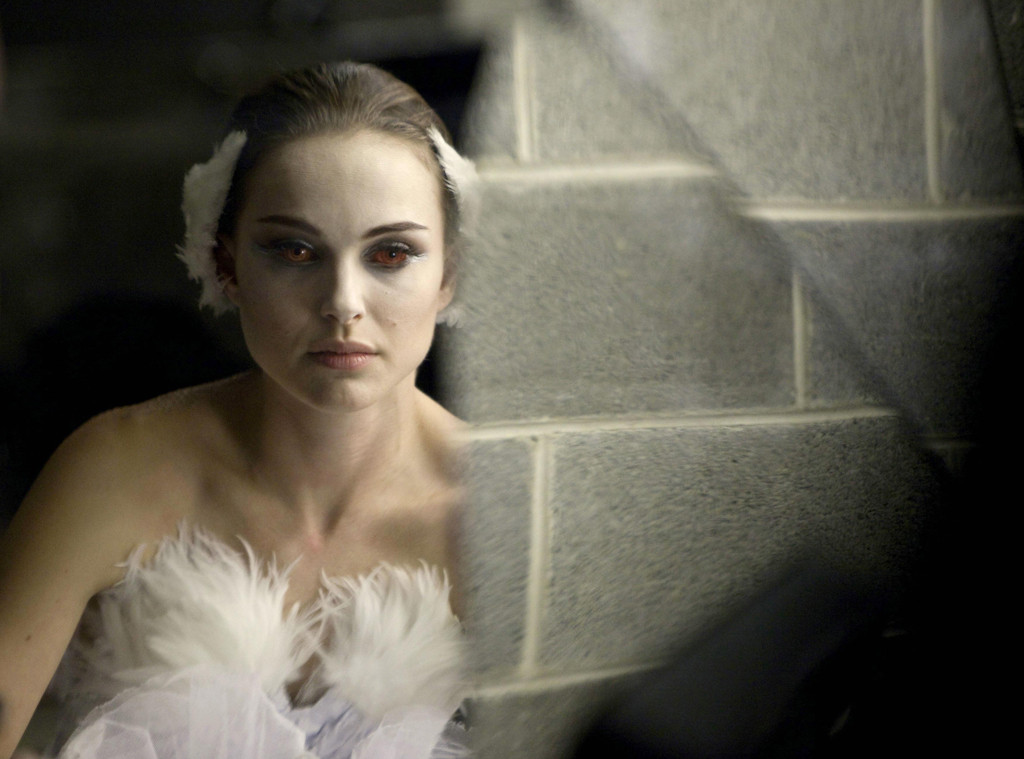 Fox Searchlight/Kobal/REX/Shutterstock
Throughout her career, Natalie Portman has always been one graceful, beautiful (black) swan.
Because of this fact and because today Portman turns 38 years old, it's time to turn our attention to the always-impressive movie catalog that has made up her career.
Beginning in 1994, the Israeli-born star has been in movie after movie that has made a major impact on Hollywood and pop culture. While it wasn't until a few years later, in 1999, that Portman really got noticed for her work, when she did she never looked back.
Star Wars: Episode I – The Phantom Menace is what broke the brunette beauty into super-stardom and neither her life nor the lives of the fans who watched her in the movie (and its two sequels) were ever the same.
Star Wars isn't however all that Portman has done throughout her two-plus decade career. She's done so, so much more.
She's pulled at our heartstrings in films like Where the Heart Is and made us believe in magic with Mr. Magorium's Wonder Emporium.
She's proven she can fight in the Thor films and made us take a hard look back on the past with her portrayals of real-life characters in The Other Boleyn Girl and Jackie.
She's done the rom-com thing, the rock star thing and starred in westerns and thrillers. Plus, who can forget the Oscar-winning performance she had in Black Swan? It was so haunting and yet so good.
Basically, Portman is the ultimate chameleon, which is why on her birthday, we are going back through her most iconic roles and making a must-watch list for summer. Want to join us?
Vote for your favorite role by the birthday girl below and get ready to fill your summer with lots and lots of movie watching.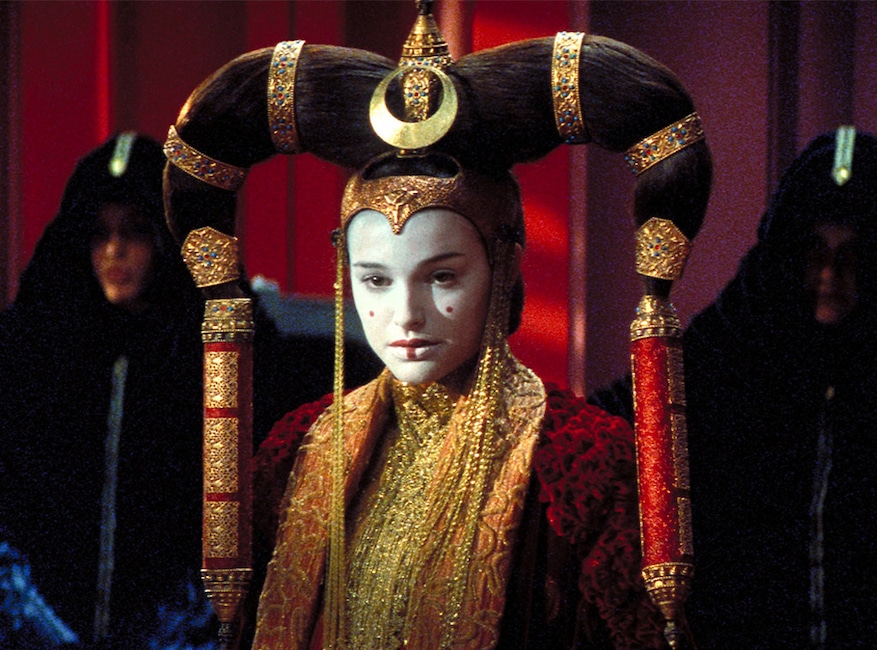 Lucasfilm/Kobal/REX/Shutterstock
Star Wars: Episode I – The Phantom Menace
In 1999, Natalie Portman landed the role of a lifetime as Queen Amidala in Star Wars: Episode I. This film focuses on the beginning, after Jedi apprentice Obi-Wan Kenobi (Ewan McGregor) and Jedi Master Qui-Gon Jinn (Liam Neeson) rescue Queen Amidala and become stranded on a desert planet. There they meet a young Anakin Skywalker (Jake Lloyd), who after earning his freedom leaves with the group to train as a Jedi. When they get back to Naboo, they face a massive invasion of forces, come face to face with Darth Maul and realize that it's only the beginning of the darkness known as the Sith heading their way.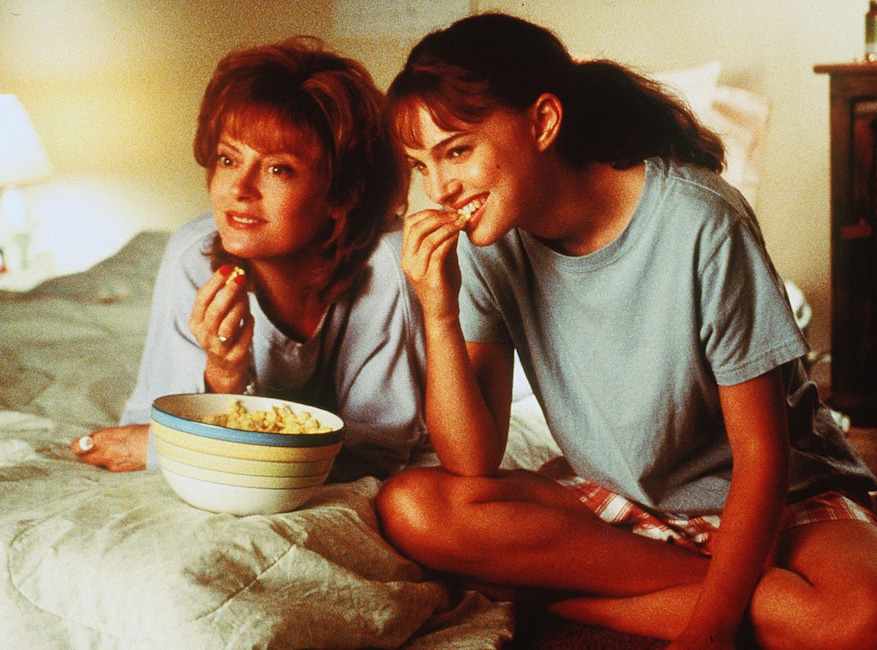 Lorey Sebastian/Kobal/REX/Shutterstock
Anywhere But Here
Adele August (Susan Sarandon) is tired of her small-town, so she leaves her family and second husband for Beverly Hills…along with her daughter Ann (Portman). Along the way it becomes clear that Ann didn't want to move and her mother's plans of finding her a movie star boyfriend doesn't exactly align with her dreams of going to college on the east coast.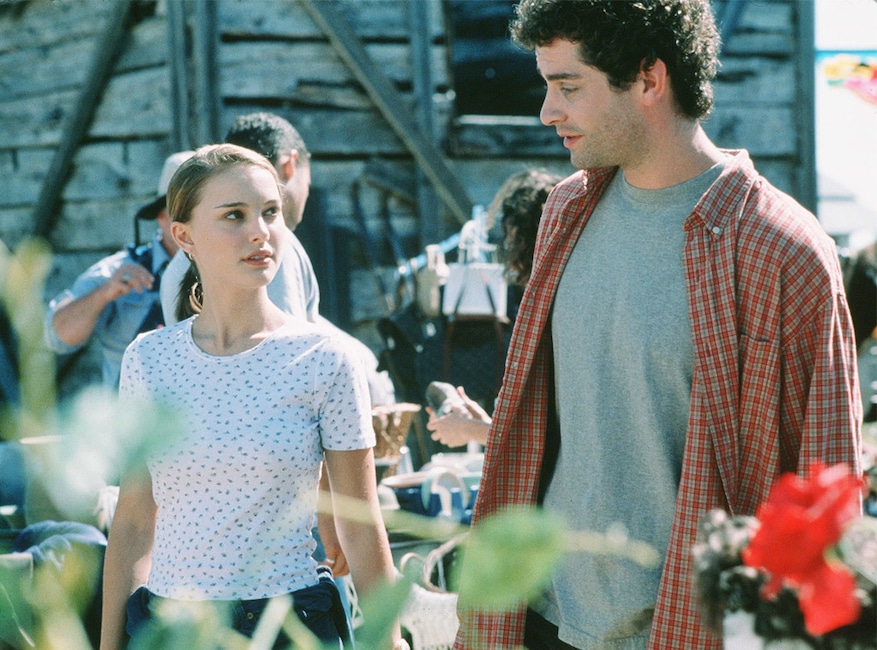 Suzanne Tenner/Wind Dancer/Kobal/REX/Shutterstock
Where the Heart Is
After Novalee Nation (Portman) is abandoned by her boyfriend at the age of 17 while pregnant at a Wal-Mart in Oklahoma, she secretly starts to live in the store until her daughter is born six weeks later. Once she's born, Novalee heads to Sequoyah to rebuild her life with the help of the kind, but eccentric townspeople.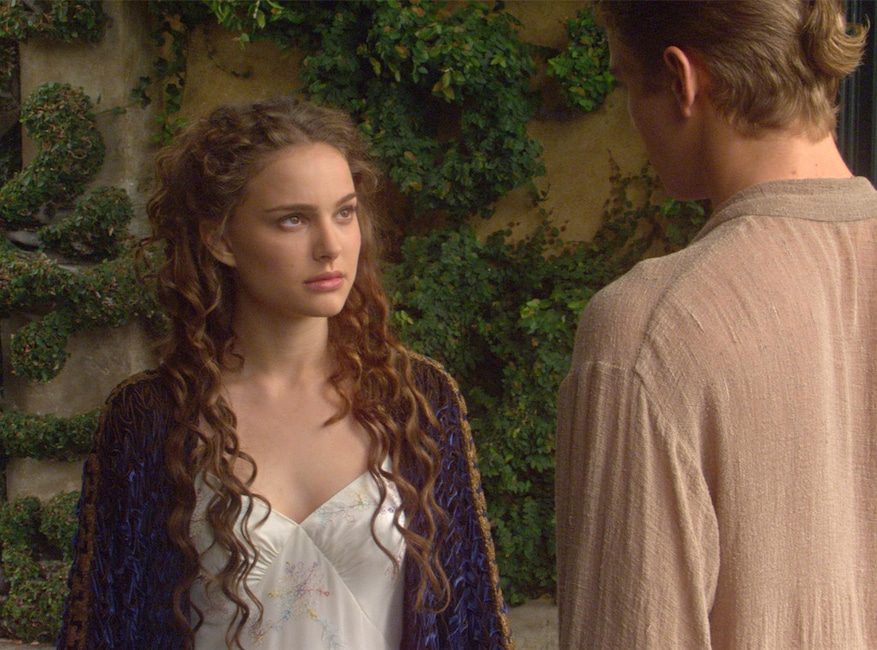 Lucasfilm/Fox/Kobal/REX/Shutterstock
Star Wars: Episode II – Attack of the Clones
Ten years after the invasion of Naboo, the galaxy is about to face a civil war. After an assassination attempt is made on Senator Padmé Amidala (Portman), the former queen, a 20-year-old Anakin Skywalker (Hayden Christensen) is assigned to protect her. During his mission he falls for her and they start a secret love affair all while he is trying to deal with his own darker side. Plus, half of the population is trying to avoid war while the other half is preparing to battle.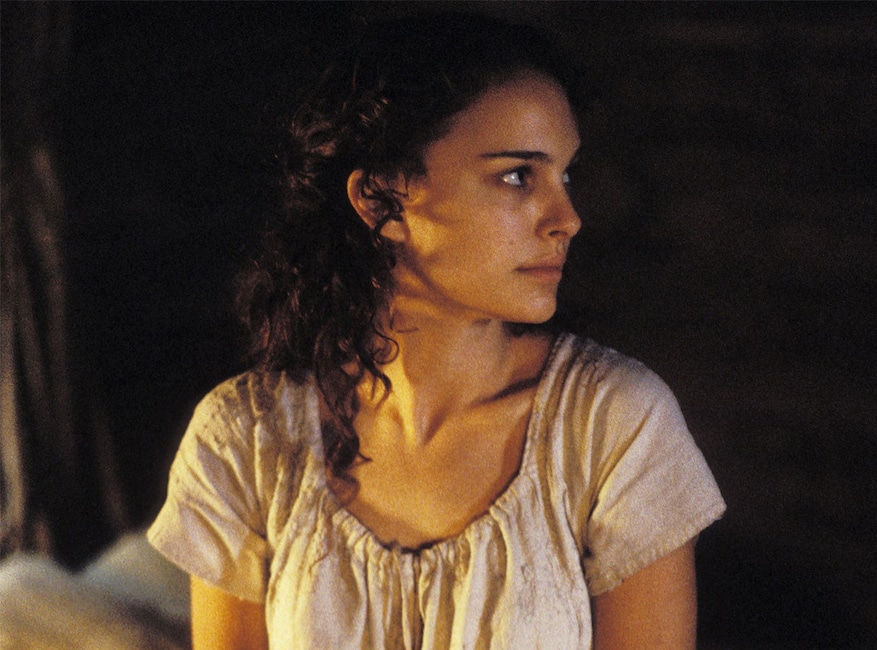 Miramax/Kobal/REX/Shutterstock
Cold Mountain
During the American Civil War, a wounded soldier named Inman (Jude Law) embarks on a crazy journey back home to Cold Mountain, North Carolina to reunite with his love Ada (Nicole Kidman). Along the way he faces hard weather, encounters hunters looking for deserters and a young woman, alone with a baby named Sara (Portman).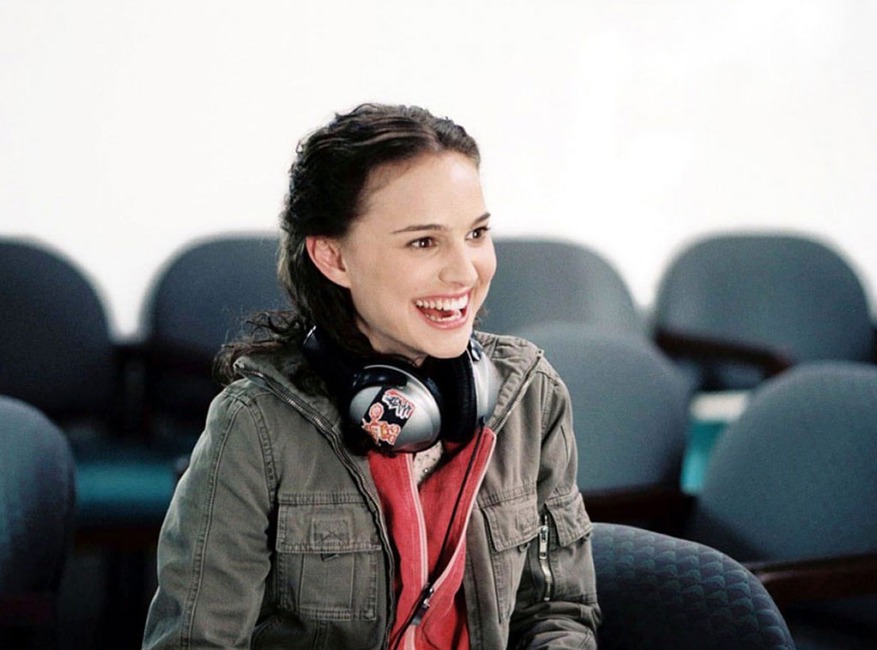 Jersey Films
Garden State
Following the death of his mother, Andrew Largeman (Zach Braff) returns home to New Jersey for the first time in nine years. Until now he's been living in Los Angeles as a struggling actor who takes lots of prescription medication prescribed by his psychiatrist father. He then meets Sam (Portman) in a doctor's office, goes off his meds, starts to fall in love and really lives.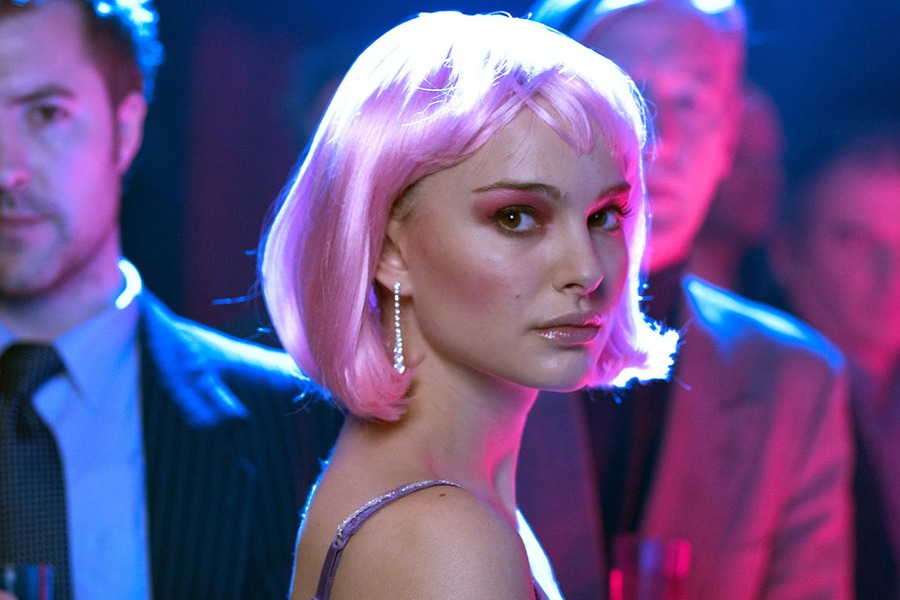 Columbia Pictures
Closer
The relationships of two couples, Dan (Jude Law) and Alice (Portman) and Anna (Julia Roberts) and Larry (Clive Owen), become complicated when Dan starts seeing Anna on the side and both Alice and Larry figure it out. Will any couple remain together or will this betrayal pull them all apart?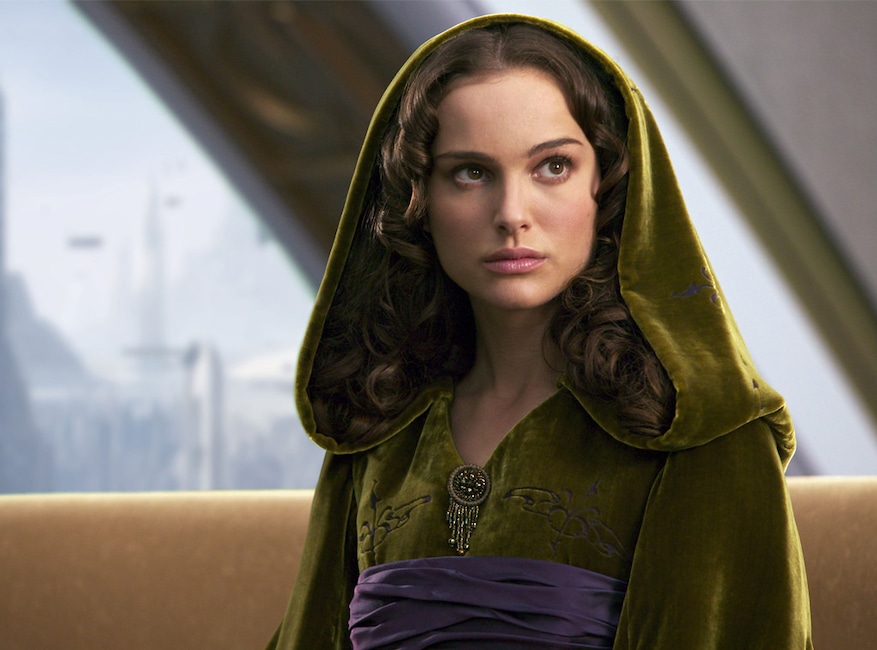 Lucasfilm/Fox/Kobal/REX/Shutterstock
Star Wars: Episode III – Revenge of the Sith
Portman returns as Padmé in the third Star Wars installment, which begins three years into the Clone Wars. Now, the Jedi Knights must lead a clone army into a galaxy-wide battle against the Separatists as the Sith plans to crumble the Republic and create an evil Galactic Empire. Meanwhile Anakin Skywalker (Christensen) is seduced by the dark side and becomes a double agent ultimately resulting in him becoming the Emperor's new apprentice…Darth Vader.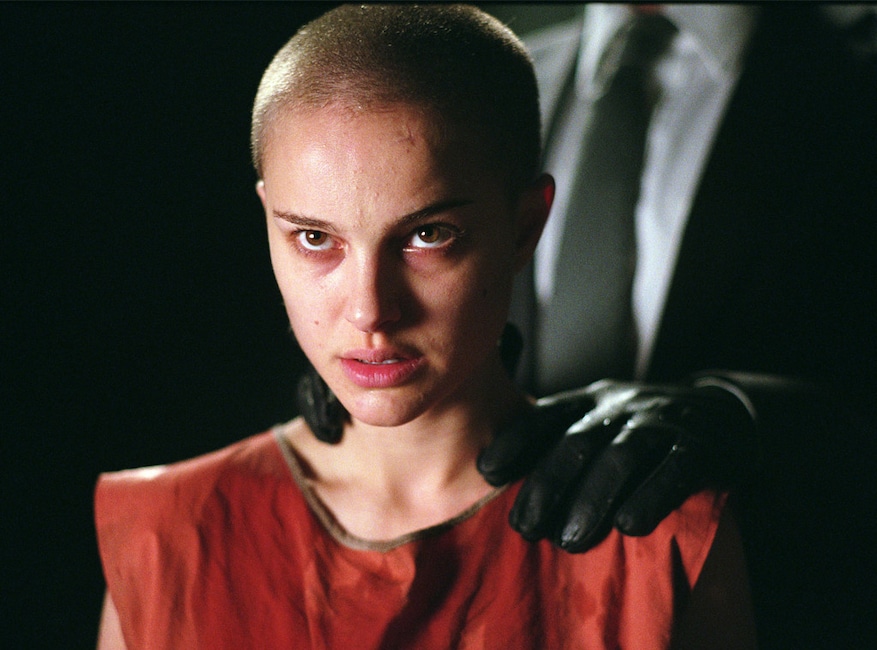 David Appleby/Warner Bros/Dc Comics/Kobal/REX/Shutterstock
V is for Vendetta
In the future, Great Britain is under tyrant control which leads a masked figure by the name of "V" (Hugo Weaving) to take matters into his own hands. He plans to take down the fascist government, protect the innocent and seek revenge, and he does it all with the help of a woman named Evey (Portman) who he saved one night in a dark alley.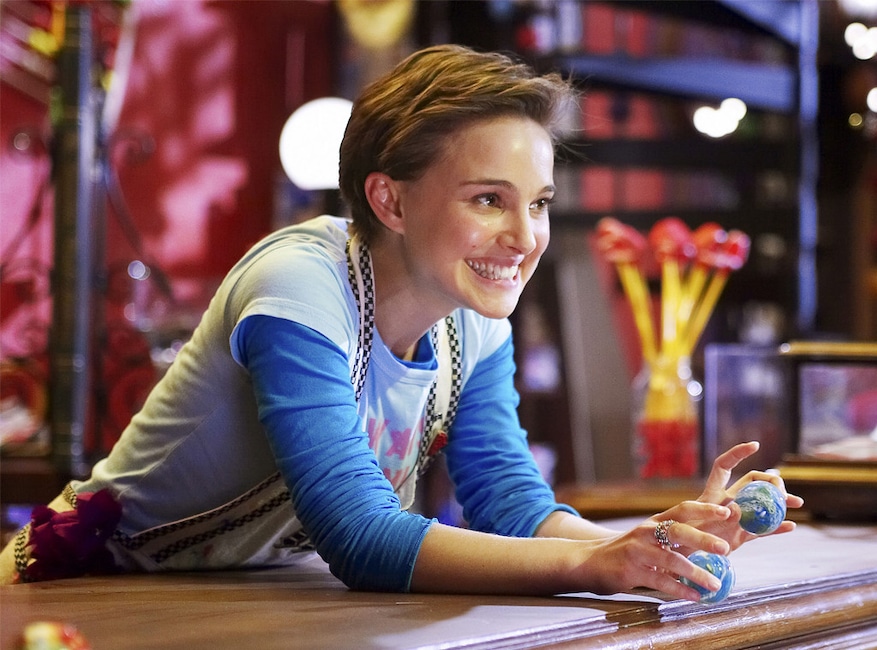 Mandate/Filmcolony/Kobal/REX/Shutterstock
Mr. Magorium's Wonder Emporium
Molly Mahoney (Portman) works at the coolest, most fantastic, magical toy store in the world, Mr. Magorium's Wonder Emporium. When the eccentric man who owns the store decides to hand it over to Molly, the story isn't exactly happy about the change and dark and ominous things begin to happen at the Emporium.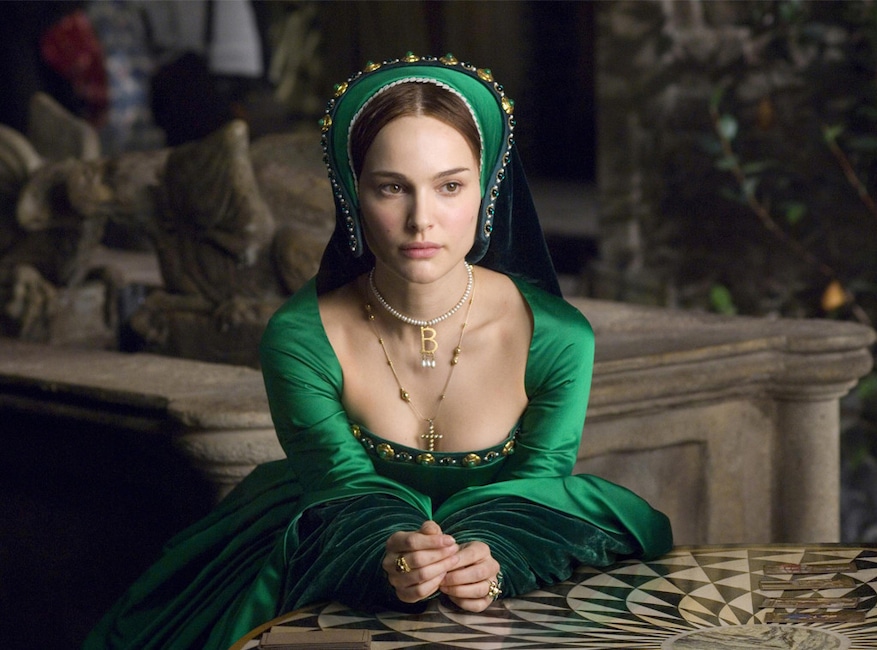 Alex Bailey/Bbc/Focus Features/Kobal/REX/Shutterstock
The Other Boleyn Girl
This movie is the ultimate tale of romance, betrayal, power and family. Set during a defining moment in European history, two sisters, Anne (Portman) and Mary Boleyn (Scarlett Johansson) compete for the love of King Henry VIII (Eric Bana), putting their father's ambition for a royal bloodline above their own lives and sisterhood.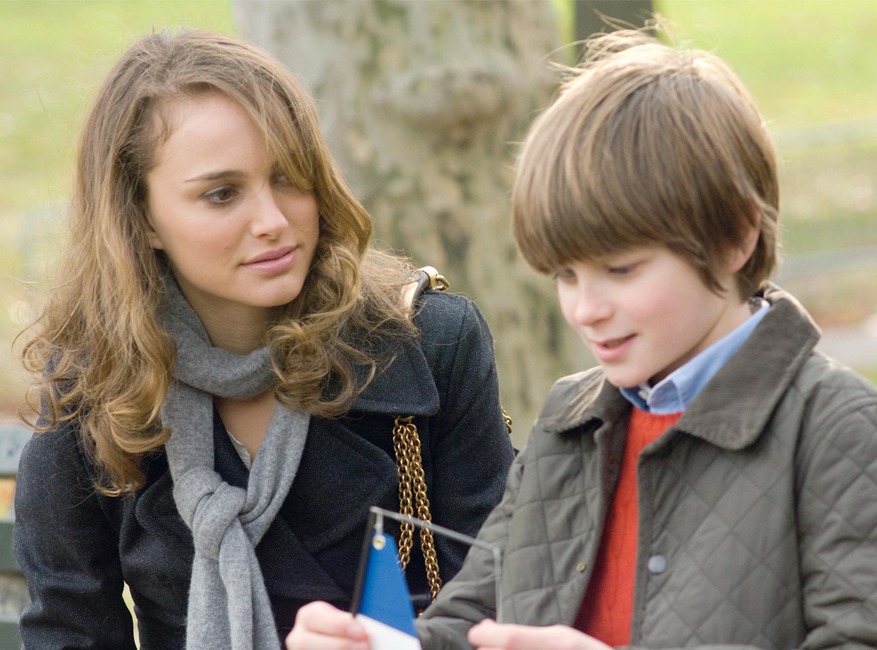 Incentive Filmed/Handsomecharlie/Is Or Isn'T/Kobal/REX/Shutterstock
The Other Woman, Love and Other Impossible Pursuits
Emilia (Portman) must learn how to deal with her stepson and her husband following the death of her newborn daughter in this 2009 drama.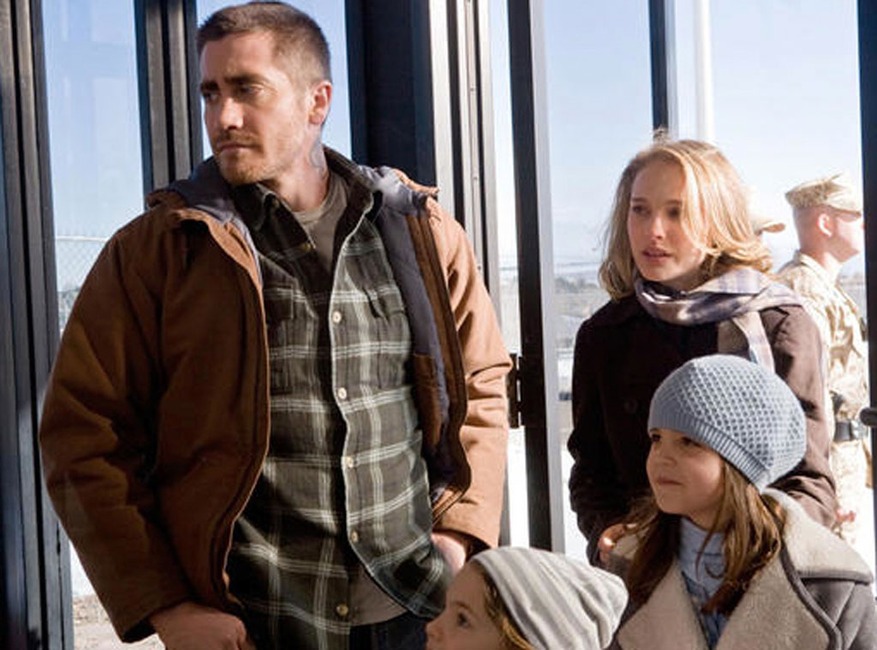 Lionsgate
Brothers
Prepare for an intense film with Brothers, which starts with Marine Captain Sam Cahill (Tobey Maguire) leaving on his second tour in Afghanistan and leaving behind his wife (Portman) and daughters. After his helicopter is shot down and he is presumed dead, his screw-up brother Tommy (Jake Gyllenhaal) does right by his family and steps in to care for his sister-in-law and nieces. After being a prisoner of war, Sam does in fact make it back alive, but his world is nowhere near normal. His suffering overseas has caused him to lose control and the fact that his wife and brother are so chummy doesn't make it any better.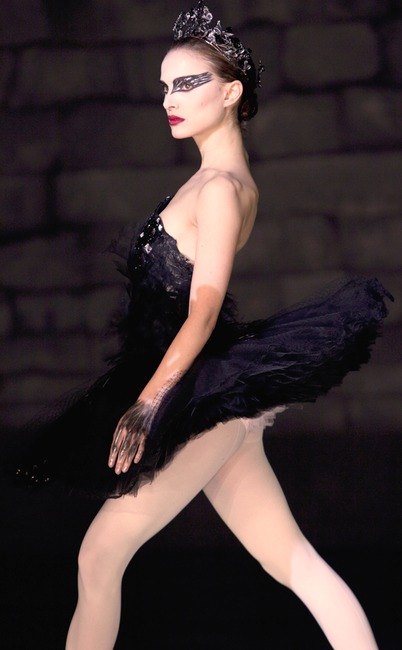 Niko Tavernise / Fox Searchlight
Black Swan
This psychological thriller earned Portman her Academy Award for her role as Nina/The Swan Queen. In the film, Nina is a ballerina in New York City who has just earned the lead in Swan Lake. When new dancer Lily (Mila Kunis) comes into the ballet company, Nina finds herself in a twisted competition with her that leads to her losing her mind, becoming paranoid and running herself into the ground.
Dale Robinette/Paramount Pictures
No Strings Attached
Emma (Portman) and Adam (Ashton Kutcher) just want to keep things casual, no strings, but after they start hooking up it doesn't take long before they realize they want something more out of their arrangement.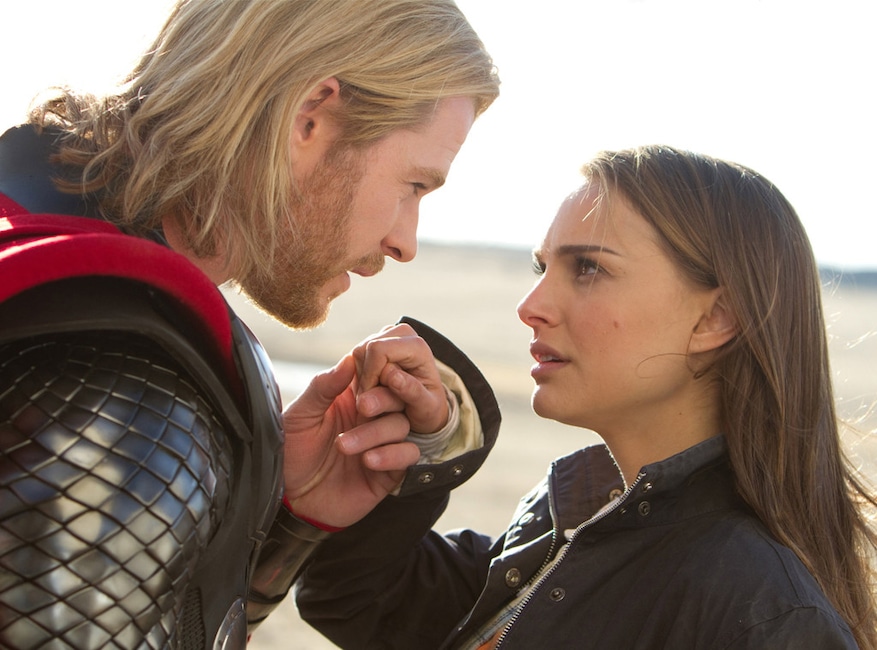 Zade Rosenthal/Marvel/Paramount/Kobal/REX/Shutterstock
Thor
In 2011, the Israel-born actress played Jane Foster, the scientist who Thor (Chris Hemsworth) falls in love with and learns a few lessons from once he is cast out of Asgard and forced to live on Earth. His relationship and his new attitude help him to become a hero to people of Earth and take on any villain that comes his way.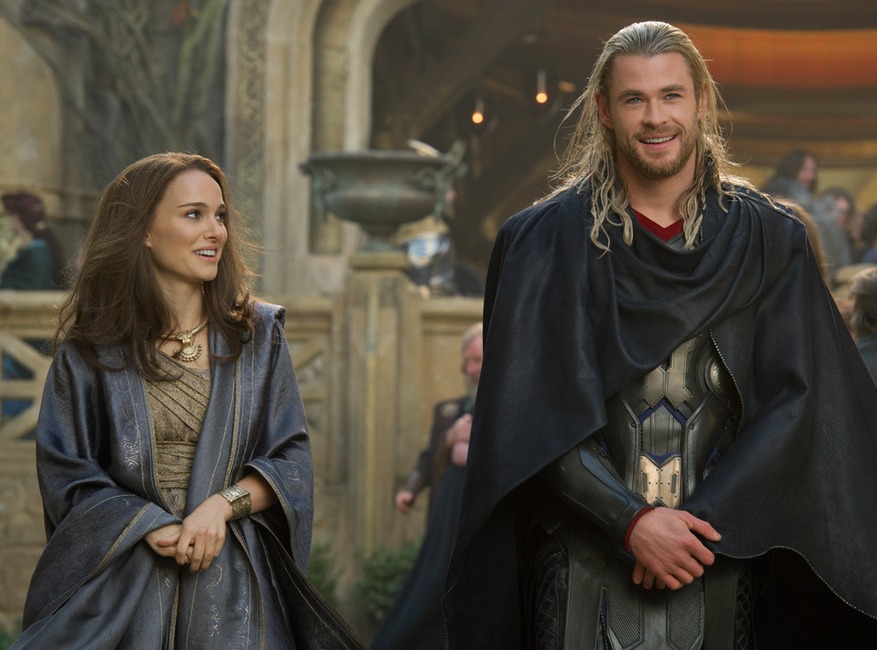 Marvel
Thor: The Dark World
In the sequel, darkness is coming in the way of cosmic event that only Thor (Hemsworth) can stop…with the help of his evil brother Loki (Tom Hiddleston). Once back on Earth, Thor reunites with Jane (Portman), who he loves, and together they must all figure out how to save the world from destruction.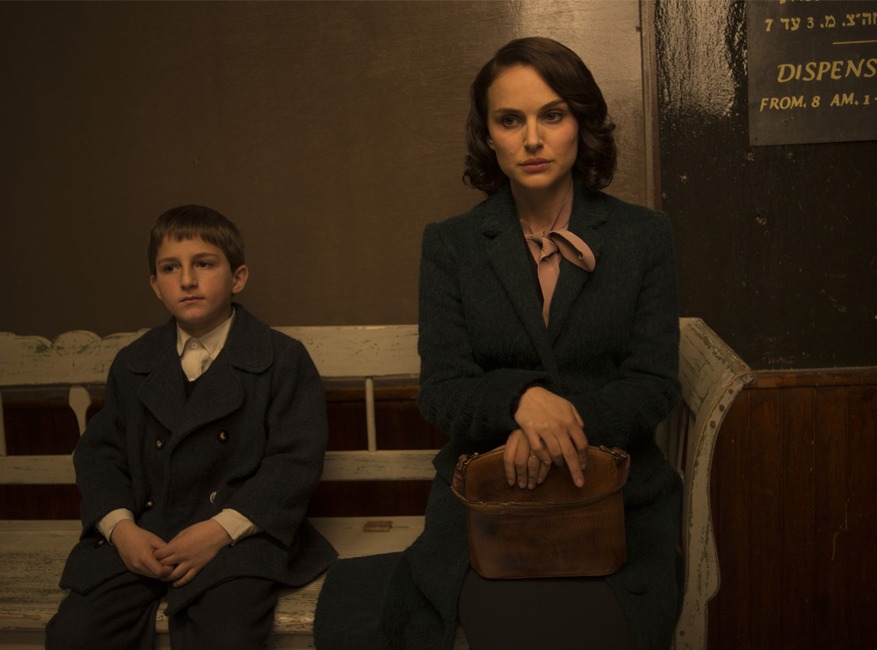 Ran Mendelson/Handsomecharlie/Kobal/REX/Shutterstock
A Tale of Love and Darkness
Based on the book by Amos Oz, this film tells the story of Amos' youth during the end of the British Mandate for Palestine and the early times of the State of Israel. The movie shows his relationship with his mother (Portman) and his beginnings as a writer, who reveals what happens when the stories we tell, become the stories we live.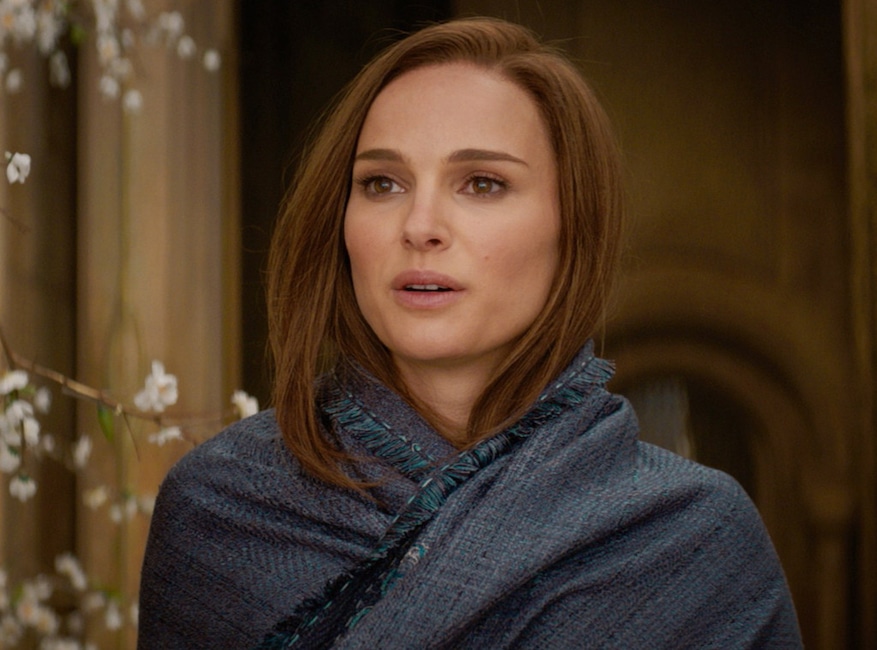 Relativity Media
Jane Got a Gun
Add westerns to Portman's list of film credits! Jane Got a Gun centers on Jane (Portman), who has built a new life with her husband Bill (Noah Emmerich), but her past comes knocking when the Bishop Boys outlaw gang duels with him and leaves him wounded. Jane must turn to her ex, Dan Frost (Joel Edgerton), for help to defend her family now that the crew is on their tail, which causes her to have to face her past once and for all.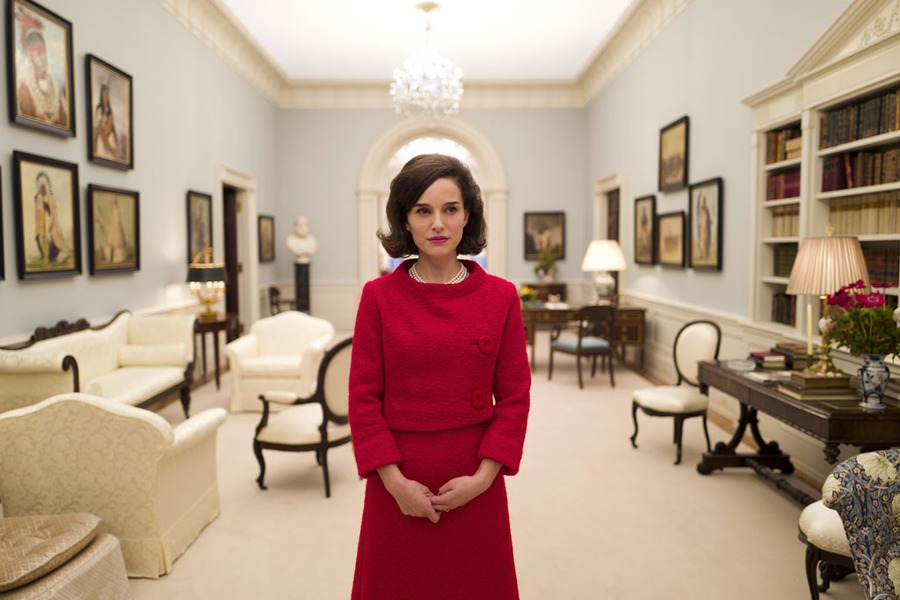 Protozoa Pictures
Jackie
In this biographical film, the 38-year-old actress plays Jacqueline Kennedy as she fights to regain her faith, help her children and shape her husband's legacy following the assassination of President John F. Kennedy.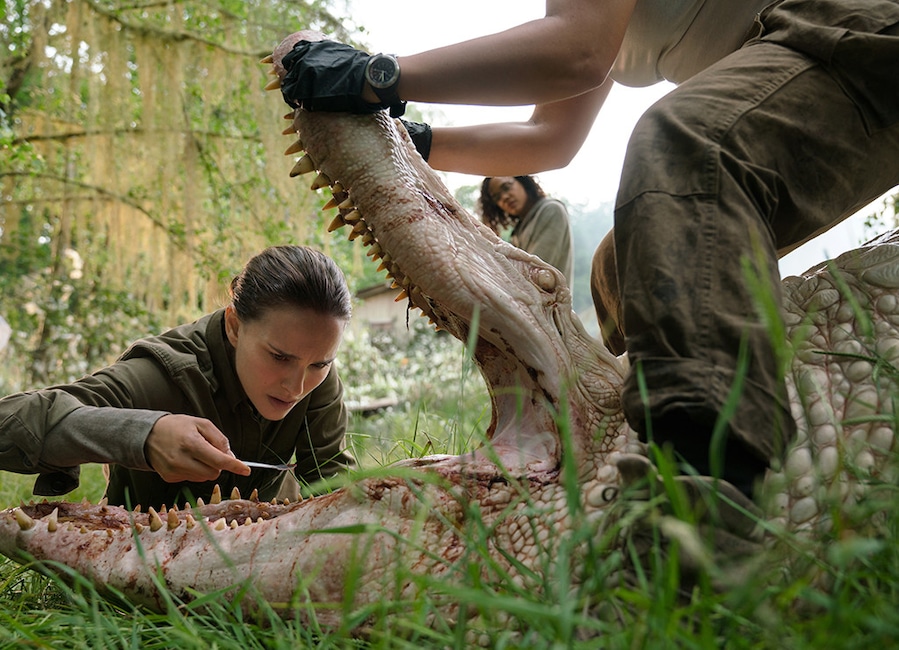 Peter Mountain/Paramount Pictures
Annihilation
Biologist and former soldier Lena (Portman) joins a mission to help uncover what happened to her husband when he went inside Area X. This area is a mysterious phenomenon that's expanding and changing the American coastline. Once inside the area she must work with others to keep their sanity while figuring out why this land is mutating and what happened to those who were researching there before.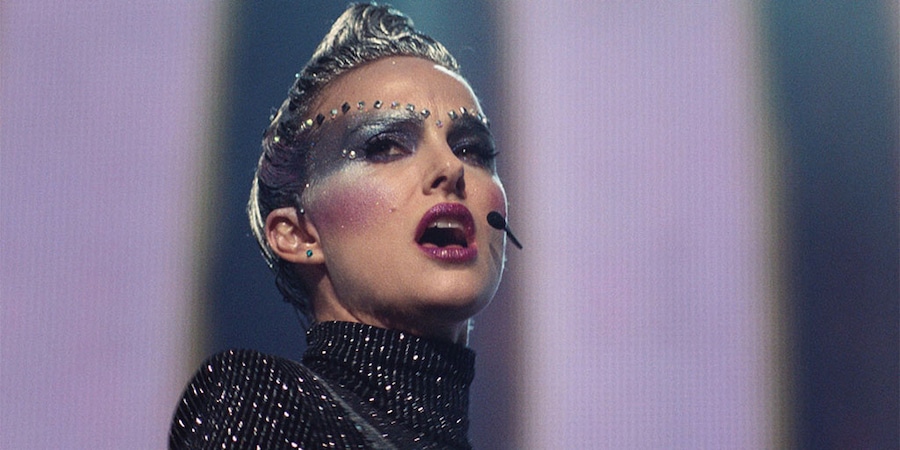 Courtesy of Neon
Vox Lux
Vox Lux tells the story of a pop star whose career began in 1999 after she and her sister survived a seismic, violent tragedy and wrote a song about it. Fast forward to 2017, Celeste (Portman) is now 31 years old, has her own teenage daughter and is struggling to navigate her career that his full of scandals and heartbreak. Not to mention, she must face another act of violence that is coming at her.