The 17 Best Deodorants to Keep You Smelling Fresh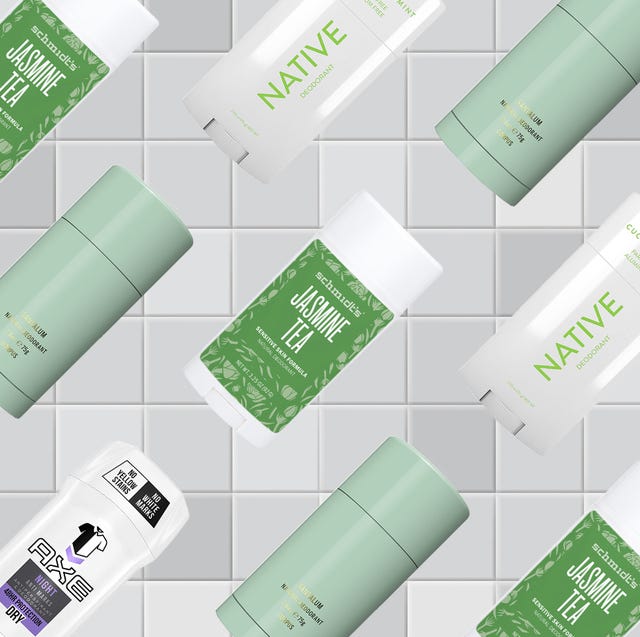 Courtesy
As you gear up for the heat in the summer months ahead, it's crucial to be armed with a few things that'll get you through the season with ease. Most essential? Deodorant. Really, how can you get on with the rest of your day—going to work, to the park, to the beach—without first making sure your sweat won't get in the way of a fully enjoyable day. Here's the thing: There's no shame in perspiration. Your body needs to naturally regulate its temperature and manage stress. If your sweat is offensive, however—that is, if you stink—then you've got a problem.
A good deodorant should mask any musk that comes with the day's many aggressors. And sure, with an excess of options, it can be overwhelming to choose the one that fits just right for what you need, whether that's natural, highly effective, good for excess sweat, gel, solid, and anything in between. Here are 15 of the best options out there now and exactly what kind of pits they're good for.
Advertisement – Continue Reading Below
Best Budget Buy
High Endurance Deodorant
Old Spice
amazon.com
$3.99
Sometimes it's best to stick with the classics—or at least an updated classic. After all, Old Spice was the deodorant your grandpa probably used.
Best Unscented
Mineral Deodorant Stick
For guys who want to avoid the chemicals of deodorant, try a deodorant stone. It's made with natural mineral salts that neutralize odors caused by sweating.
Next-Day Delivery
Clean Comfort Deodorant
Dove Men+Care
amazon.com
$8.78
Just like its soap, Dove's deodorant stick is infused with moisturizer to protect your skin from dryness—often a side effect of sweat-stopping sticks.
Aluminum-Free
Cucumber & Mint Deodorant
Native
nativecos.com
$12.00
Everything about Native is simple, including its ingredient list. That means it minimizes the chances of any sort of reaction or complications. It's made without parabens or aluminum for the most minimal invasiveness possible.
Best For Sensitive Skin
Jasmine Tea Deodorant
Schmidt's
birchbox.com
$10.99
This deodorant is packed with organic ingredients like shea butter, coconut oil, and candelilla wax. Swipe it under your arms at the start of the day or before a workout.
Best Alternative Application
The Guv'ner
This talc-based powder can go under the arms, on the back, in your socks, on your junk…wherever you get sweaty. It's made with rosemary, thyme, and tea tree to keep you smelling natural in all the right ways.
Best No-Frills Buy
Sandalwood Deodorant
Every Man Jack
amazon.com
$12.38
Every Man Jack's deodorant stick is a no-fail, easy option. Plus, the sandalwood scent is basically low-key cologne.
Best Natural Deodorant
Natural Deodorant
Oars + Alps
oarsandalps.com
$14.00
The secret to Oars + Alps's sweat-absorbing formula? Corn starch. It absorbs sweat without stopping your natural sweating process.
Coconut Oil Deodorant
Kopari
nordstrom.com
$14.00
Coconut oil is nature's panacea. In deodorant form, it'll help stop your skin from drying out. Use this before heading out for the day.
Activated Charcoal Deodorant
PiperWai
amazon.com
$16.99
PiperWai uses activated charcoal to stop you from smelling, but not to disrupt the natural sweating process.
Best Antiperspirant-Deodorant Combo
Night Antiperspirant Deodorant
Deodorants are great, sure. But sometimes you just need an antiperspirant-deodorant combo for extra-sweaty days. This won't leave white stains on your shirt—or let yellow stains fester.
Alcohol-Free Deodorant
Anthony
nordstrom.com
$18.00
No alcohol. No aluminum. No weird chemicals. This one only uses botanical extracts to minimize odor, fight bacteria, absorb moisture, and calm the skin.
Best For Excessive Sweating
Cool CTRL Natural Deodorant
Jack Black
nordstrom.com
$19.00
This formula uses zinc salt and grapefruit extract to keep sweat stink at bay. Plus, it actually makes your pits feel cool and aired out all day.
Cult Favorite
Eucalyptus Deodorant
Malin + Goetz
nordstrom.com
$22.00
When in doubt with what smells fresh, eucalyptus is always a good idea. It feels cool to the touch, too, if you err on the sweatier side.
Best For Preventing Yellow Stains
Santalum Natural Deodorant
Corpus
violetgrey.com
$22.00
If you have sensitive pits, an alcohol- and aluminum-free deodorant won't offend soft skin. Plus, it comes in a mini version too, if you're looking for an easy one to keep in your bag.
Best Spray
Spray Deodorant
Aesop
nordstrom.com
$35.00
Not all spray deodorants are like canned napalm. Aesop's natural spray has a light woodsy scent that won't arrive in a room before you do.
Best Smell
Oud Wood Deodorant
Tom Ford
mrporter.com
$50.00
Though Tom Ford once famously said that men shouldn't use deodorant—he prefers the smell of sweat—he makes a pretty good case against himself with his Oud Wood stick. Maybe chalk it up to one of life's great ironies.
Advertisement – Continue Reading Below