12 Business Casual Shoes You Can Wear Outside the Office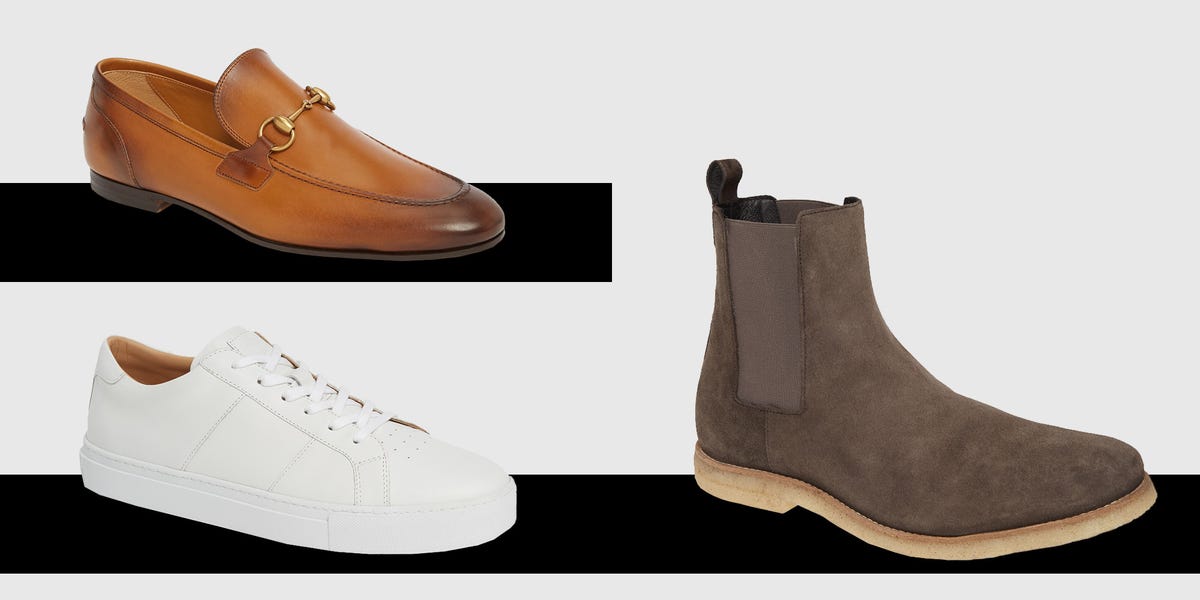 If you see the term "business casual" and have absolutely no idea what it means, you are not alone. That's because it doesn't exactly have a definition. It's business but not too business; casual but not too casual. Basically, we understand it to be something you can wear to an office where people aren't wearing suits but they also aren't wearing shorts. And really, shoes can make up a big part of what makes your outfit look and feel business casual. Jeans and boots feel a lot different than jeans and a pair of flip-flops, for example. Make sure you get the footwear right and you'll have nothing to worry about. Here are 12 of the best business casual shoes to shop now.
Clarks Originals Desert Boot
If "business casual footwear" did have a definition, we're pretty sure Clarks desert boot would be the first example. It's polished but not too dressy.
Beams + Dr. Martens Leather 1461 Derby Shoes
If you like to have fun with your wardrobe at work, play with the idea of a derby. Dr. Martens and Beams made a white pair that keep the more formal shape but render it in a fun way.
Thursday Boots Scout
thursdayboots.com
$149.00
Thursday Boots makes a range of business casual shoes, but we're partial to the Scout chukkas. Wear them with chinos and call it a day.
Cole Haan Pinch Penny Loafer
If you're not looking to overdo the casual part of business casual, a penny loafer is your friend. You can wear it with a suit, chinos, or shorts on the weekend.
Greats Royale Sneaker
Ah, the white leather sneaker—perhaps the best business casual shoe around. It's put-together but also, you know, a sneaker.
Allsaints Reiner Chelsea Boot
Chelsea boots are arguably the best business causal shoe around, and there are various levels of casualness they can take. Allsaints's suede version is ideal for jeans-wearing environments.
Koio Capri Onyx
Still yearning for a pair of elevated sneakers? Try these. A black leather upper feels just professional enough.
Boss Portland Mid Chelsea Boot
If a suede Chelsea boot feels too casual, a tailored black leather pair is a great alternative.
Grenson Wade Suede Derby Shoes
Derbies are a great go-to business casual shoe if you're not sure where to start. Brown suede is maybe the easiest kind to wear, too.
Mr P. Jacques Leather Derby Shoes
Or, if you're feeling adventurous, go for a black leather derby with a moc toe. These look as cool with denim as they do with a suit.
Aquatalia Vladimir Weatherproof Boot
When in doubt, leather boots are a business casual staple. Black lace-ups are great for wearing with black anything—denim, chinos, or suits.
Gucci Jordaan Bit Loafer
There are very few situations in which a Gucci bit loafer is not the right move. Go ahead and invest—it'll pay dividends.