The 12 Best Sling Bags for Carrying Your Daily Essentials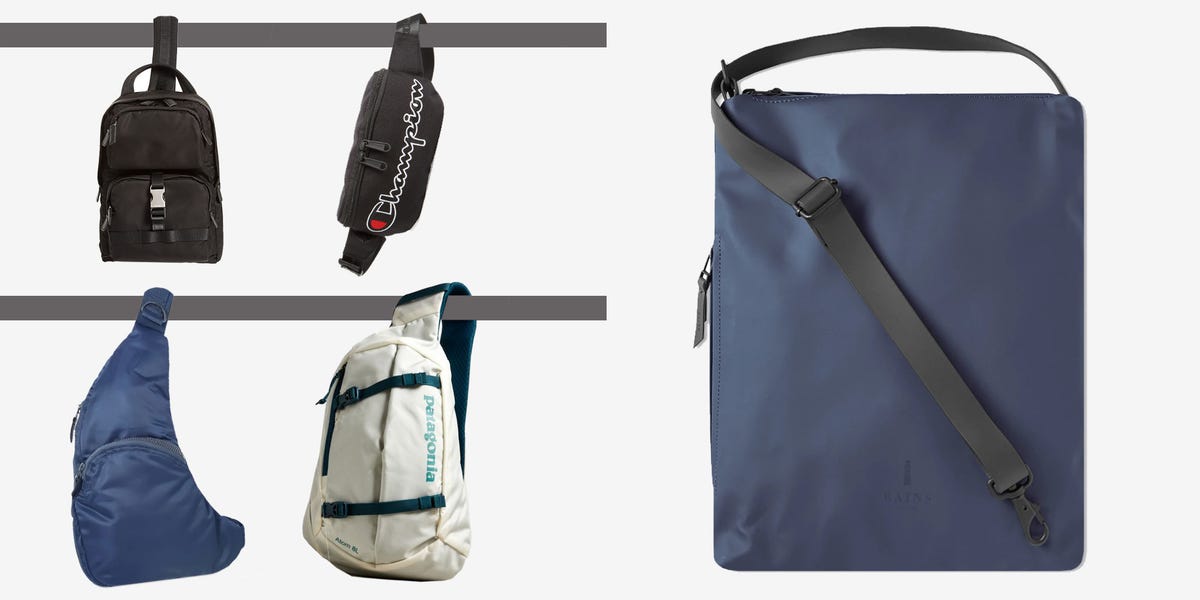 If you haven't heard, fanny packs are cool again. You know what that means? Any bag that may have once had a seemingly negative connotation is now cool for exactly that reason. And it doesn't stop at fanny packs! Sling bags are another one of the most functional and accessible bags out there. Do they look a little touristy, like you're about to go on a full-day tour of the Pantheon? You bet they do. And that's a good thing! Sling bags are all about function: They'll fit an ample amount of stuff, and they'll stay out of your way while you're on the move. Here are 12 of the best to choose from.
UO Mini Bag
urbanoutfitters.com
$14.99
Bring this mini bag into places where there are tough bag restrictions, like a concert or sporting event. It'll fit your phone and wallet nicely.
MKI Sling Pack
MKI
endclothing.com
$35.00
MKI takes simple designs and just makes them feel cool. This simple black sling bag is a perfect example.
Champion Prime Sling Pack
I mean, can you dream up a better beach companion? Wear it with your board shorts and favorite slides for ultimate dad-at-the-shore vibes.
Nike Tech Sling Bag
urbanoutfitters.com
$35.00
If you're looking for a somewhat roomier version of a bag, this Nike one can fit a day's worth of stuff inside.
The North Face Topography Roo Sling Bag
urbanoutfitters.com
$50.00
You can never go wrong with an all-black buy, but you don't have to feel restricted, either. This topographic-print yellow one is hiking in bag form.
Timbuk2 Catapult Sling Pack
Timbuk2's pack is the ideal travel companion. Put it in your suitcase before vacationing.
Patagonia Atom Sling Bag
urbanoutfitters.com
$59.00
This Patagonia bag is big enough to feel like you have a backpack but without all the extra weight. Use it for hikes or days where you'll be on the go.
Herschel Supply Studio City Pack HS8 Bag
Another great out-in-the-city buy. The all-black colorway makes it low-key.
Rains Sling Bag
For any sort of waterproof accessory, you can't beat Rains. This one is great if you know you might be facing inclement weather while wearing it.
Caraa Sling Bag
Caraa's speciality is organization. This pack has a compartment for everything (and doesn't look half bad, either).
Junya Watanabe Man Tactical Sling Pack
For a truly expert sling pack, Junya Watanabe's design is meant to cause as little interference with your movement as possible. As for your look? It'll make a big difference (in a good way).
Prada Tessuto Small Sling Bag
Die-hard sling bag fans, you cannot do any better than this. Prada brings its expertise to a bag that is both functional and perfectly crafted.