Here's How Celebrities and Politicians Reacted to California's Earthquakes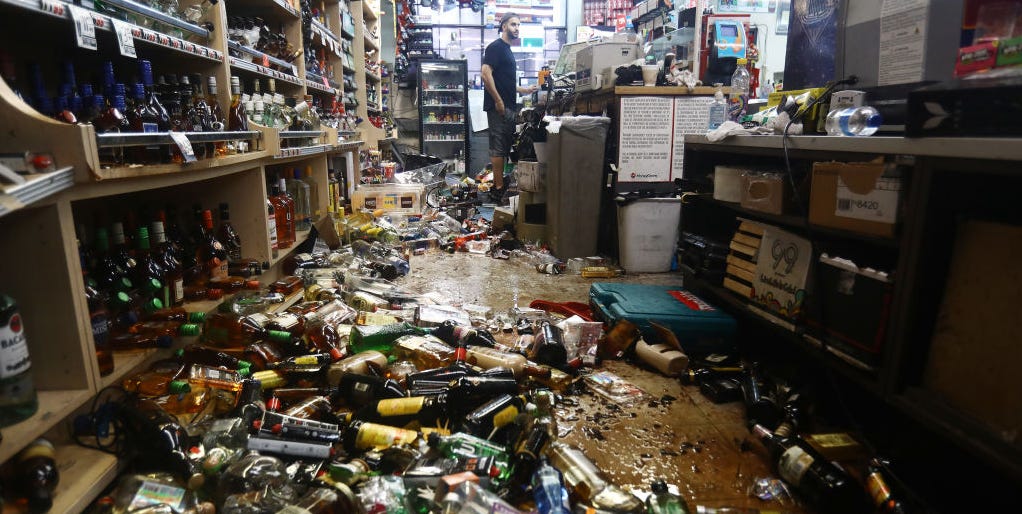 A 7.1-magnitude earthquake struck Southern California Friday night, one day after a 6.4-magnitude quake rocked the same region. Though tremors were felt as far away as Las Vegas and Mexico, both earthquakes were centered near the city of Ridgecrest, California. And Friday's more powerful quake left in its wake cracked foundations, water and power outages, gas leaks that lead to fires, and several injuries.
Friday's earthquake was the most powerful one to hit the region in 20 years. And according to experts, there's an 11% chance that another quake with a magnitude of 7 or higher will rock the area within the next week, while more quakes of at least a magnitude 5 are all-but-promised. For reference, the 2011 Japanese earthquake that triggered a tsunami that killed more than 19,000 had a magnitude of 9.0, which made it the fourth most powerful ever recorded. In California, the Independence Day weekend tremors reignited fears of the "Big One"—a massive quake that could devastate the region and that experts say has a 2% chance of occurring each year.
Of course, Southern California is no stranger to earthquakes—tiny, unnoticeable micro-quakes occur on average of every three minutes, while earthquakes powerful enough to damage buildings happen around two to three times a year. So despite the shaking earth Friday, the Dodgers and Padres played on, and people turned to social media to crack jokes, share reactions, and offer earthquake prep tips. Here's how celebrities and politicians reacted to the quakes.
Kumail Nanjiani
Ava DuVernay
Sen. Kamala Harris
Mara Wilson
Rep. Eric Swalwell
Lil Nas X
Nicki Minaj
Ron Jeremy
DJ Qualls
Gov. Gavin Newsom
David Spade
Minnie Driver
Busy Philipps