10 Best Sport Watches for Men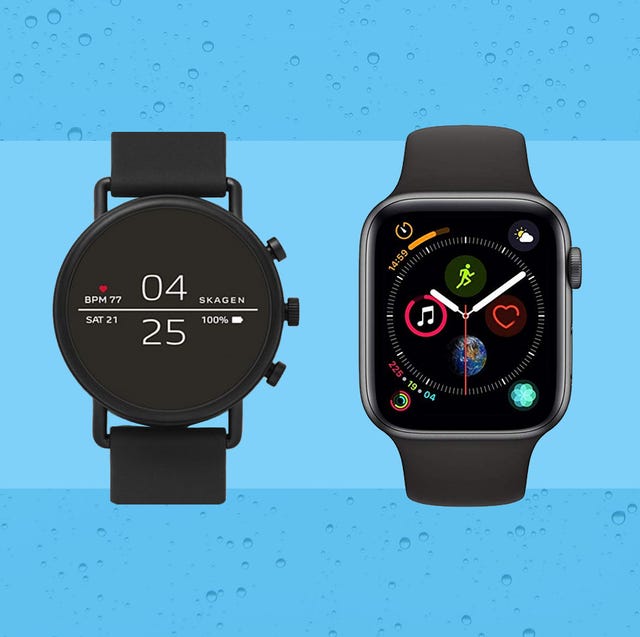 Courtesy
The Fourth of July has come and gone, which means we're staring the rest of summer dead in the eyes. It'll be hot. You'll want to be prone in a bed, fan pointed directly at your face, or on a beach, koozie in hand. But you have a choice before you to not be lazy, and instead to be active. Yes, that sounds like a lot of work. But you're not without tools to help you get it done, like a really good sport watch.
Sport watches can come in many shapes and styles. They can look explicitly athletic or mask their functionality behind sleek, impressively streetwear-friendly designs. There's definitely a look or brand out there to suit your preference. But what really matters is that a new sport watch helps you get in your daily activity, whether you prefer running, biking, swimming, or bullying yourself through countless weightlifting reps at the gym.
With all that in mind, here are the 10 best sport watches for men this summer, whether you need something inexpensive that simply times your laps or a high-tech piece of machinery that tracks your heart rate, fields phone calls, and GPS navigates. With these sport watches, you'll have an accessory that will last you long past the summer months.
Advertisement – Continue Reading Below
F91W-1 Casual Sport Watch
The is the most basic sport watch you could ever buy. It tells the time. It has an alarm and a stopwatch. And that's about it. But if your workouts don't require any high-tech accessorizing, a retro-style Casio can't be beat.
Battery life: solar powered
Ironman GPS Watch
Timex's Ironman GPS sport watch covers all the basics at a sub-$100 price tag. It's best for runners, with metrics on distance covered, pacing alerts, and lap time. It'll even tell you when to hydrate. It's also water resistant up to 50 meters, in case you have a real Ironman Triathlon in mind.
Battery life: 12 hours
M200 Sports Watch
This is an excellent, budget-conscious sport watch. Polar lets you choose target distances for running, and gives you GPS tracking to log your miles. Plus, its included heart rate training will get you to your desired activity level. Plenty of other features make it a smart buy.
Battery life: 6 days
Versa Lite Smartwatch
Fitbit
bestbuy.com
$159.95
Fitbit makes a few very good Versa smartwatches geared toward fitness, but the Lite is the least expensive of the lot. But that doesn't mean it skimps on features. Use it for tracking heart rate, sleep, distance, and steps—i.e. all the basics.
Battery life: 4 days
Steel HR Sport Smartwatch
Withings
withings.com
$199.95
Withings has a range of sport watches that hardly look like sport watches, the Steel HR included. Alongside the traditional watch face, it'll track your activity with multiple metrics and make sure you're performing at your peak level by estimating your VO2 Max. And the battery life is killer.
Battery life: 25 days
Falster 2 Black Silicone Smartwatch
Skagen
skagen.com
$199.00
Skagen channels Scandinavian design with a sport watch that is both minimalist and stylish, as well as super smart. That clean watch face will give you stats powered by Google, GPS, and internal trackers. For a sport watch that transitions seamlessly to an office watch, this is a great option.
Battery life: 24 hours
Spartan Sport GPS Watch
Suunto
mrporter.com
$330.00
This watch is brazenly sporty, from its brightly colored silicone band to the sturdy stainless steel face. It tracks everything, in addition to coming pre-loaded with 80 different modes to match the activity you're doing, whether it be swimming or skiing.
Battery life: 8 hours
Movado Connect Smartwatch
Movado
movado.com
$416.50
The Movado Connect is highly customizable, with more than 100 different dial settings. It's also nearly as good as having a smartphone strapped to your wrist, with fitness tracking, push alerts for messages, music, and more, and Google Assistant. The screen quality is remarkable, too.
Battery life: 24 hours
Forerunner 645 Music
Garmin
garmin.com
$449.99
The Forerunner 645 isn't messing around. It delivers the kinds of stats only serious runners could understand and monitors heart rate from your wrist. You can download music onto it and activate Garmin Pay so that you don't need to bring your phone or your wallet during a run. And it's absolutely packed with other features.
Battery life: 7 days
Apple Watch Series 4 (GPS + Cellular)
Apple brings cellular connectivity to the sport watch arena. If it's worth it to you to pay for phone functionality, you'll also get all of those nice Apple fitness specs: an ECG monitor, workout trackers, personalized coaching, and Apple Music streaming, to name a few.
Battery life: 18 hours
Advertisement – Continue Reading Below