Want Easy Summer Style? Wear a Completely Monochrome Outfit.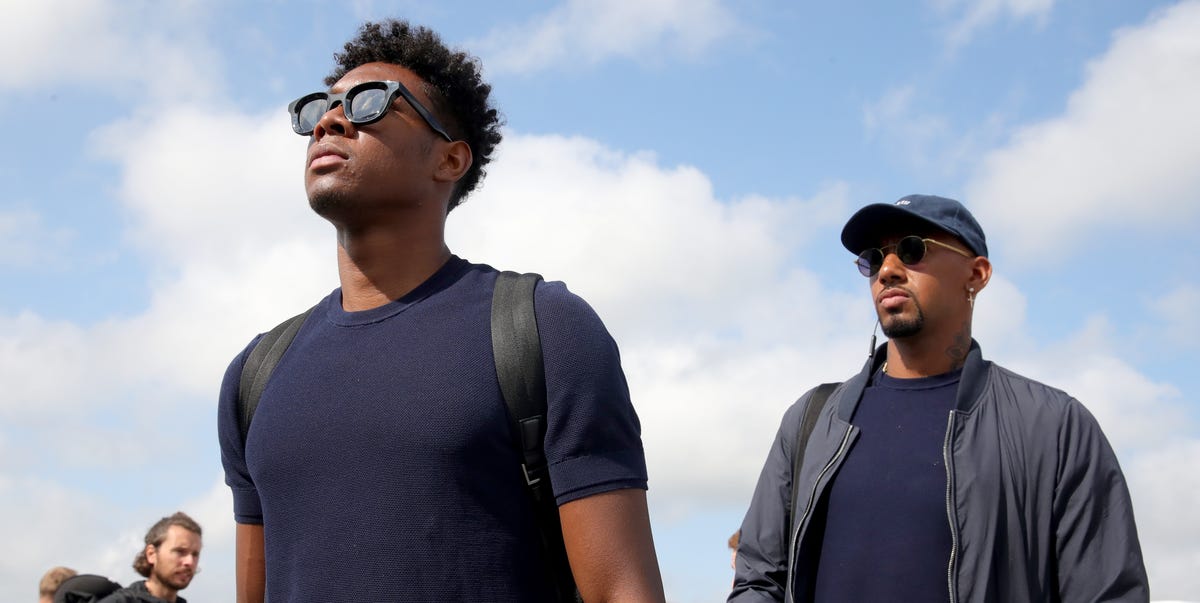 Summer is a great season for getting after bold colors and patterns. You want to wear as little as possible to beat the heat, after all, so why not pack as much visual flare into that single camp collar shirt as possible? The problem is though, sometimes you need a more polished look. And in that department, a loud camp collar isn't going to do you any favors. But with the face melting heat outside, you still don't want to wear any extraneous clothing. So how do you stay cool and looked polished all at once? Easy: Go monochrome. Simply mix up shades or textures of the same color for a sharp, cinch-to-pull-off summer look that will keep you stylish in a wide range of settings. Here are three outfits to help you do it.
Hartford Camp-Collar Linen Shirt
A monochromatic white looks is basically the ultimate summer outfit. And the ultimate shirt for that ultimate summer outfit is the white linen camp collar.
Mr P. Tapered Cropped Trousers
The trick to wearing monochromatic white and not looking like a house painter is to mix shades. These off-white color trousers will give you the visual texture you need to pull it off.
Vans OG Classic LX Slip-On Sneakers
Nothing says summer like a classic white canvas slip-on. These finish off an off-white monochrome outfit easily, and they also look good with about every outfit you could imagine.
Todd Snyder Made in L.A. Montauk Polo
Don't be afraid for color in your monochromatic look. Just stick to earth tones, like rust or cayenne, rather than bold primaries or pastels to avoid looking like an Easter egg.
De Bonne Facture Tapered Drawstring Trousers
And color with a Mediterranean vibe, like these rust-colored trousers, are definitely a solid monochromatic summer move.
Premiata Classic Loafers
farfetch.com
$413.00
Loafers are a great way to add polish to a monochromatic outfit without looking stuffy or overdressed.
Polo Ralph Lauren Crewneck Tee
When it comes to a monochromatic look for summer, or any season really, you can't beat navy. Even something as simple as a navy tee can look surprisingly polished.
Acne Studios Ryder Drawstring Trousers
Whether you wear them with your monochromatic look or not, a crisp pair of navy trousers are a must-have wardrobe staple.
J.M. Weston Leather Sneakers
And of course, the best way to cap off your all-navy look is with a pair of sleek, minimal navy sneakers.