Clothes (and Shoes) Under $100 to Get You Through This Broiling Summer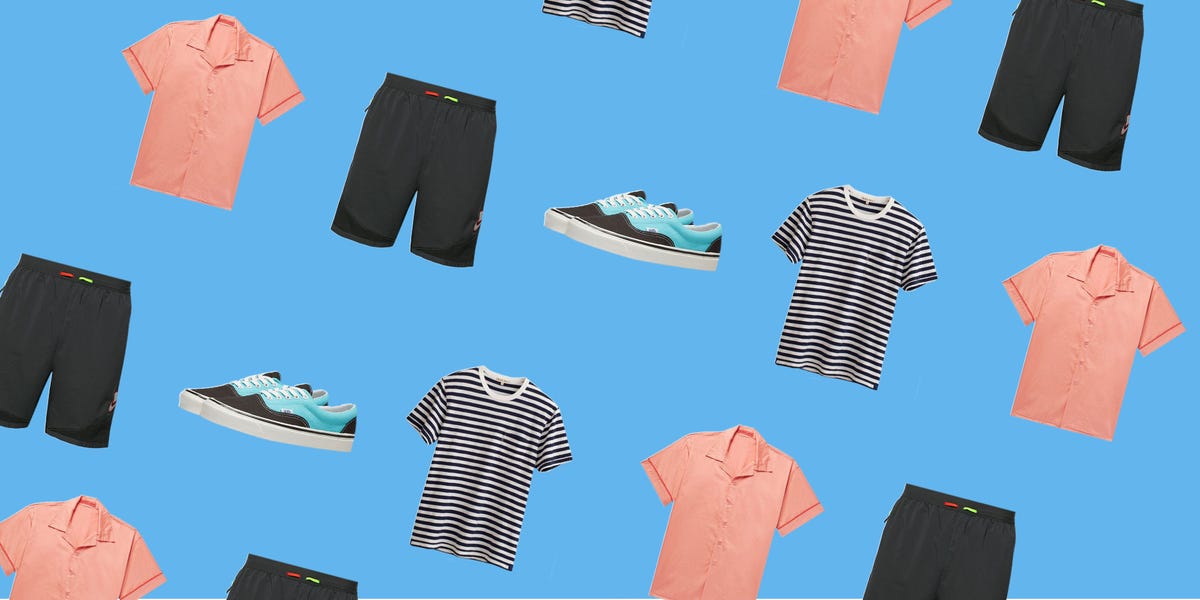 Not to bum you out right now, but this apocalyptic heat wave currently gripping the country doesn't even mark the halfway point of summer. Yep, there are still at least two months of potentially thermometer-busting days yet to come. But don't get too down about it. Sure, the broiling heat may have you fantasizing about a family trip to the depths of Antarctica. And yes, melted asphalt is difficult to scrape off your shoes. But at least you have an excuse to beef up your summer wardrobe. Because nothing keeps you cooler than killer summer style. Figuratively speaking, of course. Literally you'll still be sweating off one-third of your bodyweight. Don't fret though, here's a list of threads for under a C-note to keep your hot-weather look on point.
Cleverly Laundry Piped Pyjama Shirt
This silky soft garment-dyed pajama shirt maximizes coolness both literally and figuratively.
Nike Running Wild Run Dri-FIT Running Shorts
Don't let the sweltering summer heat derail your fitness regimen. A pair of sweat-wicking running shorts will cool you down, plus keep things from getting too swampy.
Sperry Authentic Original Leather Boat Shoes
An easy slip-on shoe (that you can wear sockless) is a must for scorching summer days, and you can't beat a classic like the Sperry Top-Sider.
Striped Ringer T-Shirt
Who wouldn't want to look like Pablo Picasso frolicking on the sands of the French Riviera during the summer? A simple Breton stripe tee is all you need to do it.
Gap Linen Khakis in Slim Fit
If you absolutely have to wear pants when the mercury is exploding, linen is the way to go.
Rowing Blazers Nom Wah Tea Parlor Cap in White
Take the shade with you wherever you go with a stylish summer white dad hat.
J. Crew 7-Inch Stretch Short
Bare a little extra skin on those muggy days with a pair of 7-inch inseam chino shorts.
Vans Black and Aqua UA Era 95 DX Shoe
We may be living in a sneaker age, but that doesn't mean you have to wear 17 pounds of chunky designer leather on your feet when the temps soar. Go for some simple, classic canvas kicks instead.