The Best Accessories to Go with Your MacBook Pro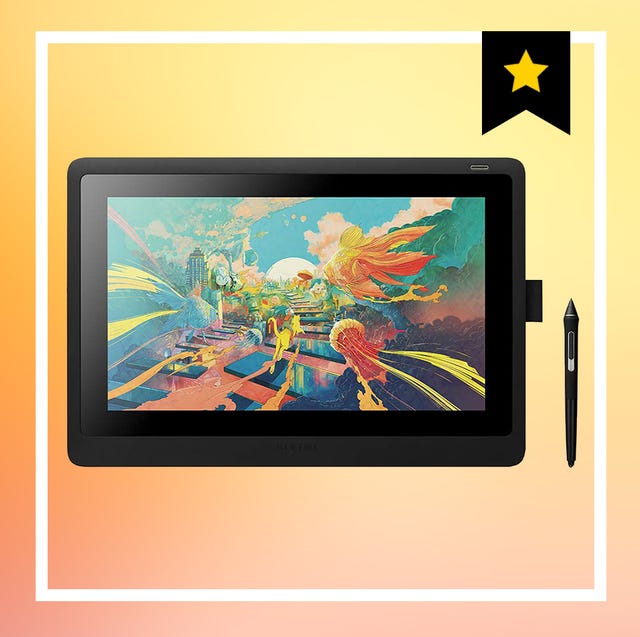 Courtesy
The Mac-versus-PC war has been waging forever, and few people can deny that both have their merits. But Apple, home of the luxury computer, undoubtedly makes devices that are always great quality—with a remarkably high price point to prove it. Mac often orients itself around the designer, artist, and fashion realms, and folks in those worlds tend to need computer accessories to do their jobs well. And while Apple tries to be the sole provider of all of your accessorizing needs, every once in awhile you need something the company can't offer. Other times, you should really go with what Apple sells.
Here's a roadmap to help you on your expensive MacBook journey through the best mouses, keyboards, monitors, and more. These accessories will really help you doll up your desk companion.
Advertisement – Continue Reading Below
The Best Mouse
Apple Magic Trackpad 2
amazon.com
$149.00
$104.99 (30% off)
Apple's Magic Trackpad 2 is smooth, with a lot of customizable gestures and comfortable scrolling. Whether you go with this or the Magic Mouse ($79) is largely based on preference, but the simplistic design of the trackpad makes it our winner. And the "Space Grey" color option, which Apple is buckling down on with its accessories to match the most recent MacBook Pro, is especially nice, though you can find the Magic Trackpad in silver, too.
The Best Keyboard
Apple Magic Keyboard with Numeric Keypad
In step with the Space Grey age comes Apple's signature keyboard, the Magic Keyboard, in a new color. It's the same reliable machine it's always been, but now in a style that will go with your Space Grey MacBook family.
The Best Gaming Controller
SteelSeries Nimbus Mobile Gaming Controller
Let's be honest: Gaming is not big on MacBooks. Apple will soon start testing its gaming skills with the upcoming Apple Arcade and expanded game controller support, but right now, only a few controllers work well with Macs. SteelSeries' Nimbus is one of those few. Mac and iOS functionality coupled with a comfortable and accessible design make this a great accessory for anyone looking to do some light gaming.
The Best Cases
Casetify MacBook Pro Case Collections
Casetify has everything to protect your MacBook. There's a huge selection of designs to choose from, including Pokémon cases, illustrated cases, and textured cases. They hold up well, keeping their decals and structure, as opposed to many of the cheaper, generic options you'll find on Amazon. Recently, Casetify launched an amazing Pokémon collaboration, and it's always updating its color and style options. Whether you're a Poké-geek like me or a computer customization savant, Casetify has some really stunning options.
The Best Monitor
LG UltraFine 4K Display
Before Apple decided to make its own monitor (with an abhorrent price tag), LG and Apple had a unique friendship. LG made these monitors with Apple computers specifically in mind, and they're slick as hell. Crisp 4K visuals and phenomenal design make them pricey, but also a must-have for any designer, photographer, or video editor with a Mac.
The Best Tool for Artists
Wacom Cintiq 16 Drawing Tablet
Wacom has always been a leader in the digital art field, but this tablet is a game changer. It's an ultra-light, ultra-thin digital drawing pad with immense customization and control ease. Fantastic visuals coupled with beautiful design make it a wish-list accessory for any tablet-using artist, designer, animator, or other creative.
Advertisement – Continue Reading Below