Inside the Song of Summer: Where It Came From, When It Started and Why This Year's Isn't Even Up for Debate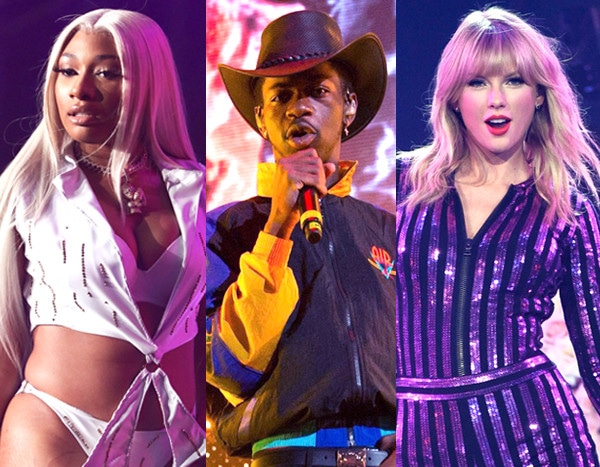 It's that time of year again.
The kids are returning to school, the days are getting shorter, and, even though there's been no real relief from the heat yet, that can only mean one thing: Summer is coming to an end. And for those of us who eat, breathe and sleep music, the season's eventual end as we inch ever closer to Labor Day Weekend means the start of something else: A furious debate over who exactly had "the song of summer."
While this year's contest seems to be pretty cut and dry when it comes to a winner—more on that in a second—the need to declare one has kept fans, critics, and record label execs alike scrambling to prove why their contender is the season's true champ. But when did this whole thing get its start? And why is it of such importance? The answer just might surprise you.
While the idea of the "song of summer" seems like an invention of the '50s and the '60s, when California beach culture was the bee's knees, the truth is that people have been seeking to define the season with a singular song for over a century now. (Yes, you read that right.)
As soon as music was able to be sold commercially—first through sheet music that one could play by home, and later, thanks to advancing technology, actual recordings—a hit-driven market meant that songs were able to become country-wide sensations and journalists would want to talk about them.
In language that would barely be out of place today, the June 5, 1910 edition of the New York Tribune wrote, "The roof gardens are opening and the summer shows begin. In the words of the almanac, 'About this time look out for the summer song.' What will it be this season? Will it be humorous? Will it be sentimental? Will it be unmitigated trash? Will it be at least bearable, in text or music, or both?"
While the conversation surrounding them might be the same as today, the songs themselves certainly were not. The Trib cited songs like "My Wife's Gone to the Country! Hooray, Hooray!" and "Where Did You Get That Hat?" as the previous year's top songs, while predicting that year's smash might be either a song about Teddy Roosevelt or one dedicated to Halley's Comet, which appeared in 1910. So, the next time you want to lament the current start of pop music, take a second and be thankful that radio isn't full of songs celebrating presidents or someone's hat.
By the time Billboard started tracking the performance of every song on the charts with the launch of the Hot 100 in 1958, making it possible to truly quantify what was the season's biggest smash, people had long been considering what makes something the song of summer, as the rise of the radio had made music that much more accessible. In 1907, songwriter Ron Shields told The Washington Post, "It is the song that the drunk is going to sing that is the song that is going to be popular." (He's…not wrong?)
By 1995, New York magazine gave the concept further analysis, declaring that the song of summer must meet three simple requirements: 1. It must be released in the summer, 2. It can't be too complex a concept and 3. It should be impossible to forget. Think Rihanna's "Umbrella," Katy Perry's "California Gurls," or Carly Rae Jepsen's "Call Me Maybe," all of which were the song of summer the year they were released.
When it comes to this year's clear winner, however, while there have been some late entrants in the race courtesy of Taylor Swift's "You Need to Calm Down," Megan Thee Stallion's "Hot Girl Summer" and, just days ago, Normani's next-level "Motivation," there's only one song that's sat atop the Hot 100 at No. 1 for every single sweaty week of the season. And just as it's done every single step of the way in its unlikely reign, its time there proves that all rules are meant to be broken. We're talking, of course, about Lil Nas X's inescapable "Old Town Road."
Sure, it was released independently by the viral sensation way back in December and first topped the charts in April, but when a song is about to hit 20 weeks at No. 1, what else could even dream of coming close? It's not just the song of the summer, it's undoubtedly the song of the year.
And whether you find it to be "unmitigated trash" or "humorous," "at least bearable" or anything else the New York Tribune might've called it a over a century ago, the good news is that, this time next year, there'll be something new in its place. That's the promise of the song of summer: There's always another one just over the horizon.