The 17 Best Picks from Everlane's Huge 'Choose What You Pay' Sale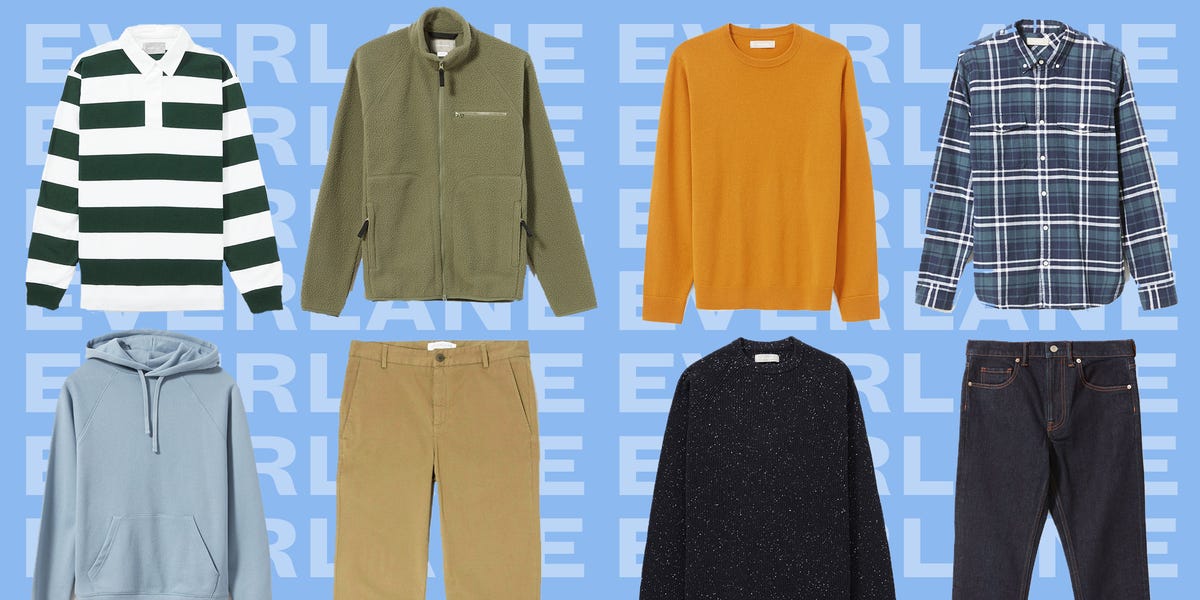 Everlane doesn't exactly have a habit of doing things according to the established playbook. That's why so many people love the internet-friendly, radically transparent brand. It's not every company that'll tell you where your T-shirt or jeans are made, after all. And when you add an eco-conscious streak and a devotion to fair pricing into the mix, you've got a decent recipe for shopping (and style) success.
That's all well and good, but right now it gets even better. Because Everlane is currently in the midst of its "Choose What You Pay" sale, which allows customers to get their hands on everything from chinos to sweaters to bomber jackets for well below their original price. How far below? That depends on you. The unique sale model lets you choose between a variety of markdowns, and then tells you exactly how the price breaks down.
Want 50 percent off? That'll cover development, production, and shipping for a pair of chinos. If you choose to pay a little more—say, 40 or 30 percent off—that means more money for office overhead or coming up with future products. Your call! But no matter which price you choose, you're getting a deal. Call it a win-win. And if you're not sure what, exactly, you want to buy, check out our favorite picks right here.
The Premium Weight Pocket Tee – Faded Pink
The Premium Weight Crew – Red Rock
The Cotton Slub Crew – Black/Bone Rugby Stripe
The Midweight Slim Chino – Ochre
The Midweight Twill 5-Pocket Slim Pant – Washed Black
The Heavyweight Straight Chino – Khaki
The Heavyweight Slim Jean – Dark Indigo
The Boardshort – Navy/Navy
The Rugby Shirt – Dark Green / White Stripe
The Modern Flannel Shirt – Navy / Dark Teal Plaid
The Slim Fit Denim – Grey Denim
The Cashmere Rib Raglan – Dark Navy Donegal
The 365 Fleece Crew – Atlantic Blue
The ReNew Fleece Zip – Surplus
The Lightweight French Terry Hoodie – Pale Blue
The Cashmere Crew – Golden Yellow
The Filled Nylon Bomber Jacket – Surplus