16 Must-Buys From the Huckberry Black Friday Sale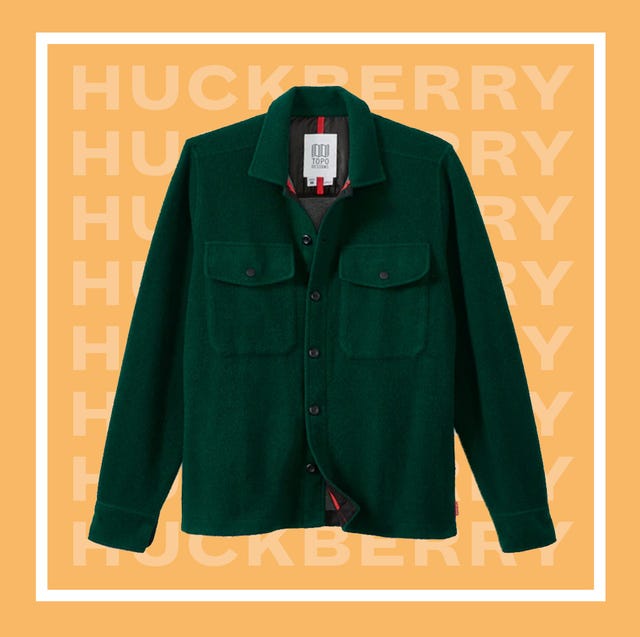 Black Friday sales are in full swing, so now's a better time than ever to gear up for the cold months ahead. Here to help you with that is Huckberry's selection of high-quality, warm, and stylish options, which are great for city-dwellers and outdoorsmen alike. We rounded up our top 16 picks from the sale to save you the trouble of scrolling through it all.
Advertisement – Continue Reading Below
ATX Work Pant
Howler Brothers
huckberry.com
$58.98
High-quality khakis that work for any occasion.
Rover Pant
Proof
huckberry.com
$58.98
Comfy stretchy pants that don't at all look like comfy stretchy pants. Magic.
Hide & Seek Wallet
Bellroy
huckberry.com
$68.98
This slim leather wallet is the perfect in-between—an upgrade from loose cards everywhere without looking like a square appendage in your thigh or back pocket.
10-Year Pullover Hoodie
Flint and Tinder
huckberry.com
$72.98
Pullover hoodies are everywhere this winter. If you're looking to lean into the trend, go for this thick, high-quality classic. We suggest snagging in multiple colors before it's gone.
Field Jacket
Proof
huckberry.com
$75.00
A solid mid-weight, hooded, water-resistant everyday jacket at a really great price.
Furlong Sweater
Finisterre
huckberry.com
$75.98
A soft and warm classic wool sweater is never the wrong move, and this speckled blue adds a fun pop of color to all those drab winter grays.
Mariner Boot
SeaVees
huckberry.com
$93.98
If you wear your beat-up sneakers in the snow all season because "it's not that bad out," you've met your match in this sweet waterproof high-top boot. If not for us, do it for your mom.
Wool Shirt
Topo Designs
huckberry.com
$100.98
If you've always envisioned yourself as a rugged outdoorsman but have never actually built a fire, might we suggest this gorgeous forest green wool shirt. Functional, warm, and seriously cool in both city and country alike.
Mission Rover Bag
Mystery Ranch
huckberry.com
$110.98
A travel bag of many talents, you can carry this guy as a duffel or as a backpack.
Windowpane Button Down
Todd Snyder
huckberry.com
$116.91
A great shirt for hanging out in over the holidays (and beyond). Looks formal enough, but is still cozy.
Aviator Watch
Jack Mason
huckberry.com
$135.98
Can't go wrong with a classic leather-strap watch if you're in the market for a new everyday timepiece.
Unico Hiker Shoe
Naglev
huckberry.com
$148.98
If you're a hiker/runner/athletic outdoorsman, these are on serious sale. And as far as hiking shoes go, these look pretty sweet.
Vertigo 917 Boot
Danner
huckberry.com
$164.98
This one is also for you, sneaker-all-winter guy. This is the year. No more excuses. Invest in some solid weather-appropriate footwear.
Wiley Polarized Sunglasses
Raen Optics
huckberry.com
$119.98
Square tortoise frames look good on everyone. If you're escaping to the sun at any point this winter, we're jealous, and you should add these to your cart.
Packable Camelia Shirt Jacket
Billy Reid
huckberry.com
$279.98
Generally packable jackets are useful, but not quite fashion-forward. This jacket is here to change that. This camo is ultra-cool and the jacket is totally functional.
Polar Fjord Puffer
Faherty Brand
huckberry.com
$372.98
This handsome jacket is warm enough for winter weather and lightweight enough that you won't bodycheck anyone on the subway with it (we're looking at you, Rihanna).
Advertisement – Continue Reading Below