The 13 Best Compression Pants for Men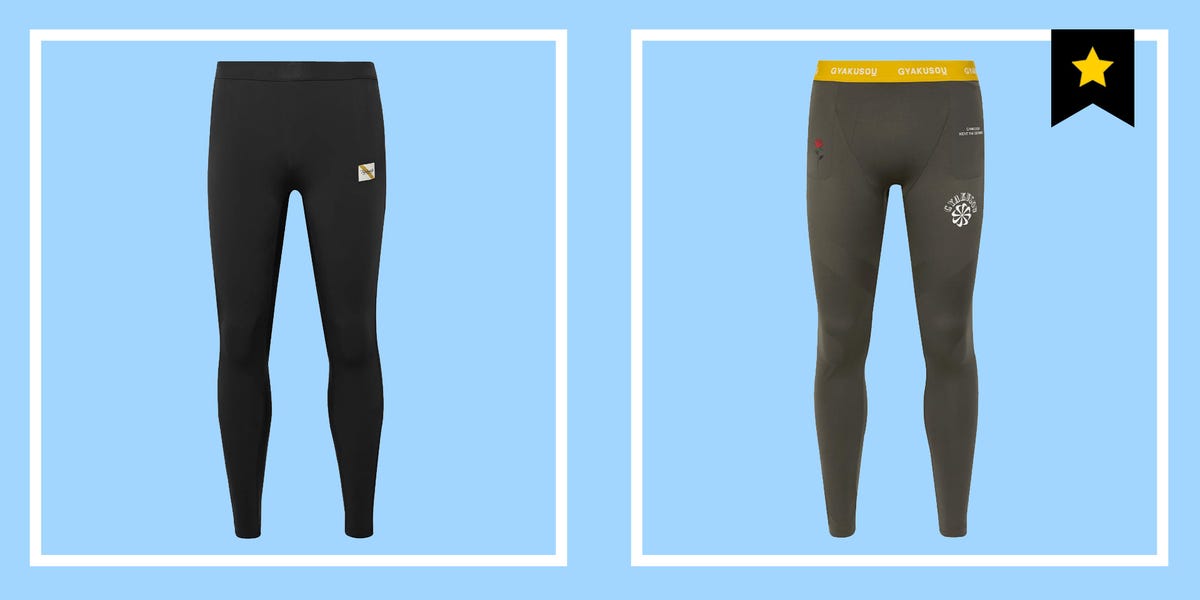 Compression tights: You might feel like Mark Ruffalo squeezing into a motion-capture suit at first, but hear me out. Stretchy, techy pants are perfect for working out in the winter—aside from keeping your legs warm, obviously, they help shorten recovery time and prevent cramping. And keep you from chafing! That's a plus, too. We've rounded up the best 13 pairs of compression tights out there, so you won't have to go baggy, all-gray-sweats-everything when you do your Rocky runs outside this winter.
Pro Three-Quarter Training Tights
NIKE
nordstrom.com
$32.00
Do these pants feel like how you'd imagine a mo-cap suit would fit? Good! That means you're doing it right.
Alphaskin Sport 3-Stripes Tights
For any kind of athletic wear, you can never wrong with Adidas.
Sliq Performance Leggings
2(X)IST
nordstrom.com
$40.60
Going jogging in a nearby forest? Don't know why you'd do that, but throw on some camo compression pants for the hell of it.
Under Armour ColdGear® [REGULAR]
Under Armour
underarmour.com
$50.00
If wearing compression pants feels strange at first, give it a day⁠—you'll notice how quickly your muscles recover.
Men's Tights Nike Pro Dri-FIT Therma
For something sweat-resistant, any of Nike's Dri-FIT offerings will have you covered.
Fulton 3/4 Length Compression Pants – Compact Sports Activewear – Made in America
WOLACO's pants have a nifty sleeve for your phone, if you're tired of gripping it while you're running.
ColdGear® Run [REGULAR]
Under Armour
underarmour.com
$80.00
Make like UA athlete Steph Curry and snag this pair for long training runs.
Accelerate G2 Compression Tights
Pro tip: Find yourself a pair with a reflective patch, so you can stay safe on those ambitious night runs of yours.
Satoro AR Wool-Blend Nucliex Base Layer Tights
Arc'teryx
mrporter.com
$110.00
You know what's really the best thing about compression tights? A good pair saves you from chafing.
Windsor Stretch-Jersey Compression Tights
Iffley Road
mrporter.com
$115.00
Made from stretch-jersey material, Iffley Road's pair is best for that 5K you've been training for.
Turnover Inverno Blend Tights
Tracksmith
mrporter.com
$130.00
Tracksmith's pair is extra warm, with soft fleece worked in.
+ GYAKUSOU Helix NRG Logo-Print Dri-FIT Running Tights
Nike x Undercover
mrporter.com
$140.00
Nike's collab with Undercover serves up a sweet pair that has four pockets for all your swag.
Iron Stretch-Jersey Compression Tights
FALKE Ergonomic Sport System
mrporter.com
$195.00
If you want to invest in a pair that'll last you for years, this pair from FALKE is your best bet.