Put These Stylish Shades on Your Holiday Wishlist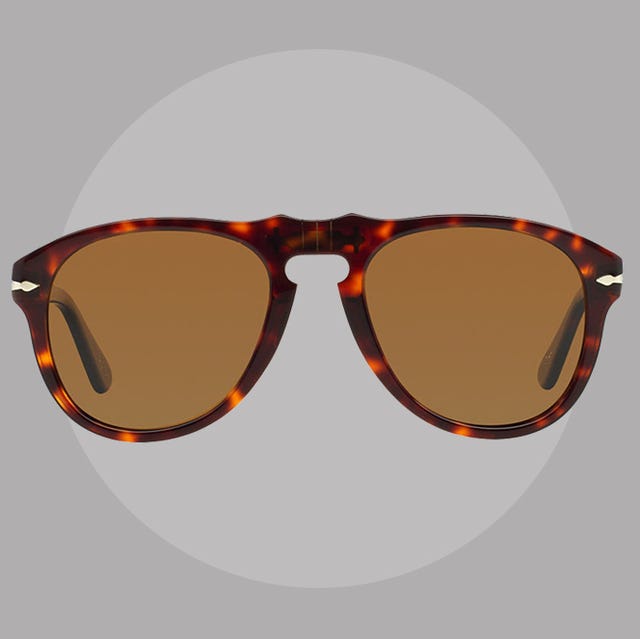 Though daylight savings is fully upon us, the sun still makes a cameo for a few hours out of the day. And since you'll probably want to savor every bit of sunshine that you can, you're going to need the right pair of shades to block out those harmful UV rays (they don't go away once summer ends).
With so many options out there, it can be tough to know which sunglass frames best suits your style, which is why we've curated a range of the latest, most on-trend frames from Sunglass Hut—whether you're looking for something classic and retro or modern and sleek.
Advertisement – Continue Reading Below
Ray-Ban
Featuring a slim '70s-inspired silhouette and tortoise colorway, these Wayfarer shades from Ray-Ban are both retro and stylish. Their versatile shape makes them great for everyday wear, but will still make a subtle statement thanks to their throwback vibe.
Oakley Holbrook™
Pay tribute to the lauded football team with this sporty pair of Oakleys. The subtle logos and coloring aren't overly distracting, making them a perfect wear for any casual scenario.
Support your team with the Oakley NFL Collection—there's a pair available for all 32 teams.
Maui Jim
These sleek sunglasses are straight out of a futuristic video game—all they need is a black leather jacket and some cool combat boots. Their multi-layer lens construction also wipes out glare and makes everything appear super crisp and clear. The future never looked so vivid.
Ray-Ban Evolve
They're the natural evolution of the classic Aviator, featuring flat temples and an elegant, golden frame. These classic glasses change color based on your environment's brightness levels with built-in, light-responsive tech in the lenses.
Prada
If you're going for a "fashion with a capital F" look, these are your best bet. The ultra-modern shades from storied Italian luxury brand Prada have striking metal frames and a truly unique shape that will definitely draw attention.
Persol
First introduced in 1957 and originally designed for tram drivers, these iconic Persol sunglasses have been a favorite for decades–and it's easy to see why.
Their Meflecto stem and triple-notch flexible nose piece make them compact and easy to carry around, while the brown-tinted lenses and tortoiseshell temples nod heritage Italian style.
Burberry
These shades from Burberry look just as good with jeans as they do paired with a suit and tie. Their jagged, round lenses and stark, black frames help you stand out from the crowd in true style.
Ray-Ban Aviator Olympian
Originally created in 1968 for Olympians, these frames helped make Aviators the iconic style that it is today. The glasses are wrapped in acetate frames and connected with a luxe, gold brow bar.
Advertisement – Continue Reading Below