The 18 Best Gifts to Buy From Huckberry This Holiday Season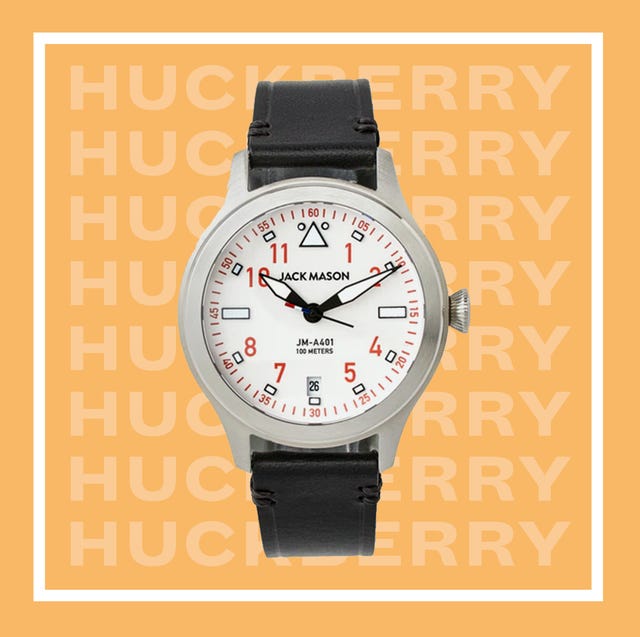 It's officially Shoppin' Season, which means that it is, officially, time for you to stop procrastinating and start doing the good work of acquiring holiday gifts for your friends and family. If that sounds daunting, don't worry: We understand the feeling. That's why we've gone ahead and done some of the legwork for you, sorting through the many (many) offerings from one of our favorite online shops—Huckberry, purveyor of cool, sometimes-outdoorsy, always-stylish wares—to find the best of the best. Because, after all, don't the folks in your life deserve the best? From warm beanies to maple syrup aged in whiskey barrels, here's what to get.
Advertisement – Continue Reading Below
Huckberry Beanie
Huckberry
huckberry.com
$28.00
A simple beanie is something everyone can enjoy in the colder months.
Tobacco & Leather
Aden Candle
huckberry.com
$32.00
This is the kind of rich, inviting scent that makes winter feel welcoming. Buy one for yourself, while you're at it.
4-in-1 Bar Tool
Izola
huckberry.com
$36.00
Because the holiday season is also the high season for imbibing.
Hansker
Chup
huckberry.com
$38.00
Socks as a gift? Hell, yeah! So long as they're really good socks, like this pair by Chup.
The Norlan Glass (Set of 2)
Norlan Glass
huckberry.com
$38.98
A whole lot of engineering went into these glasses, which are specifically designed to make your whiskey smell and taste even better.
Small Stamped Silver Box with Arrowhead
J. Alexander
huckberry.com
$58.00
We all have stuff we need to stash. Why not do it in style?
No. 397 Slim Card Case
Billykirk
huckberry.com
$69.00
The perfect gift for anyone suffering from Costanza Wallet Syndrome.
Pappy Barrel-Aged Maple Syrup (Set of 2)
Pappy & Company
huckberry.com
$72.98
Whiskey and waffles? Maybe! Whiskey barrel-aged maple syrup and waffles? Absolutely.
Cashmere Ribbed Beanie
Wills
huckberry.com
$75.00
If they're beanie tastes run a little more upscale, get them one made from ultra-cozy cashmere.
Cloud Loom Robe
Coyuchi
huckberry.com
$119.98
Like a hotel robe, but even softer. Also, you know, for home.
Simple Tote
Tanner Goods
huckberry.com
$130.00
The name says it all. It's uncomplicated, useful—and very stylish.
The Shoe – Camp Sole
Glerups
huckberry.com
$135.00
They call it "the shoe," but really it's an extremely warm and comfortable slipper with a rubber sole you can wear for everything from camping to taking out the trash.
Utsjö Elk/Fleece Gloves
Hestra
huckberry.com
$160.00
Super warm, super durable, and super smart: There are touchscreen-friendly panels on the thumb and forefinger, so you can use your phone without freezing your fingers off.
Shaggy Scottish Sweater
Flint and Tinder
huckberry.com
$168.00
It's made in Scotland, where they know the power (and necessity) of a good sweater.
Aviator
Jack Mason
huckberry.com
$195.00
A not-too-big, 42mm take on the classic pilot's watch, in a Huckberry-exclusive colorway.
Felix Chukka Boots
Rhodes Footwear
huckberry.com
$198.00
The Journey West Blanket
Pendleton
huckberry.com
$269.00
Something to wrap up in while sitting in front of the warm glow of a fire (or Netflix).
Wacouta Boots
Red Wing Heritage
huckberry.com
$269.99
So good, you won't want to give them away. (Go ahead and keep 'em. We won't tell.)
Advertisement – Continue Reading Below