Holiday Movie Tournament: What Film Deserves the Title of Best Romantic Holiday Movie?
Somebody grab the mistletoe!
It's time for the next round of our Holiday Movie Tournament, where we want you to decide what is the Best Romantic Holiday Movie ever!
You've already weighed in on three categories, with TK winning Best Family Holiday Movie, TK being crowned Best Classic Holiday Movie and TK making you laugh the most with Best Funny Holiday Movie.
The winner of this category will join those three to contend for the ultimate title of Best Holiday Movie of all time! So, which romantic films are up for the honor?
First up are some of the classic ensemble flicks, like Love, Actually, which holiday enthusiasts either vehemently defend or criticize. There's also Best Man Holiday, the heartwarming sequel to Best Man that brings a bevy of A-listers back together.
Some of these romantic films also remind us that love often finds you when aren't looking, such as in The Holiday or The Family Stone.
There are also rom-coms that get us into the holiday spirit, such as the uproarious Just Friends and wacky Four Christmases that poke fun at having to spend time in your hometown or with the fam.
Finally, some of us straight-up want a larger-than-life romance story, like imagining we also could be swept up into royalty like in A Christmas Prince or having a chance meeting with a seemingly too good to be true guy, like in Last Christmas.
Whatever film is your favorite, you have to vote!
Be sure to cast your ballot and then check back on Thursday to see the all four category winners battle it out to officially become the best holiday movie ever!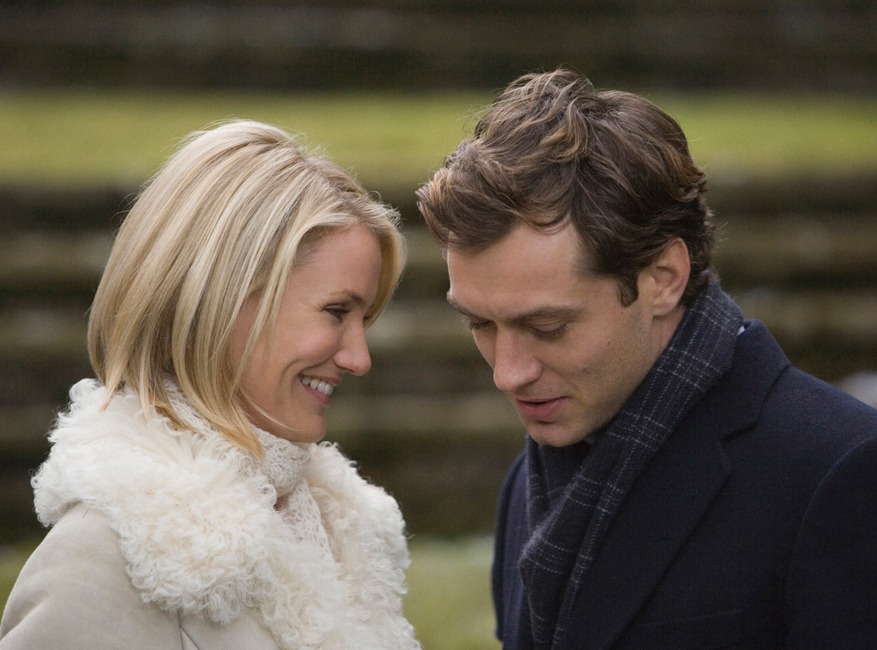 Columbia/Simon Mein
The Holiday
Two women whose lives have fallen apart decide to swap homes for the holidays in this adorable, heartwarming film.
Kate Winslet plays Iris, a character who heads out west to bask in the Los Angeles sun after trading her quaint English home with Amanda, played by Cameron Diaz.
Iris makes new friends, who teach her how to be the leading woman in her own story, and falls in love. Meanwhile, Amanda meets Graham, portrayed by Jude Law, a widow with two precious daughters that just wants to find love.
Basically, this film makes those of us who are single over the holidays want to book an Airbnb, ASAP.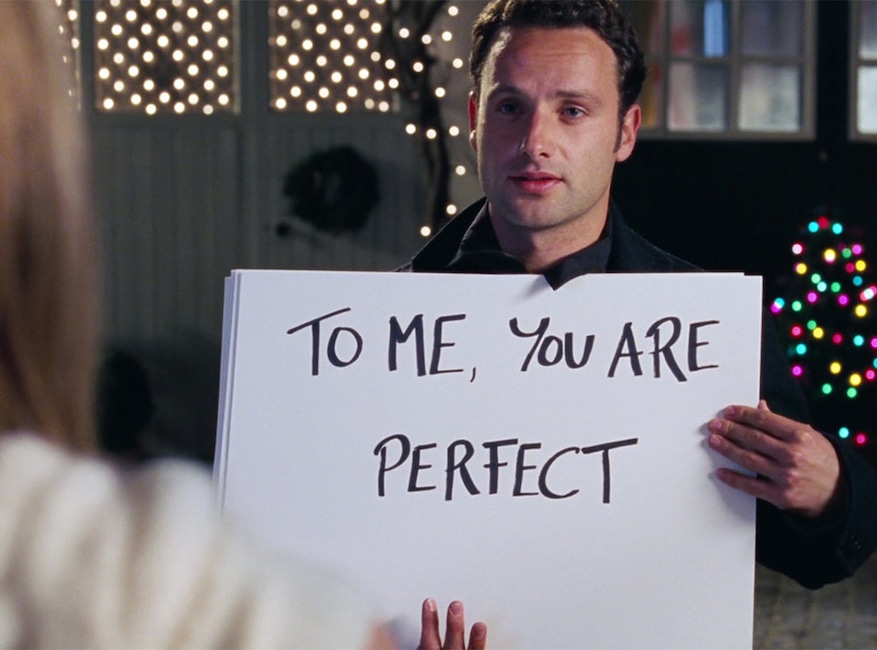 Universal Pictures
Love, Actually
You either love it, or love to hate it, but there is no denying that Love, Actually is one of the most quintessential holiday movies out there.
The nearly three-hour long ensemble film showcases various relationships that blossom and collapse over the course of the flick with a star-studded cast including Hugh Grant, Emma Thompson, Laura Linney, Liam Neeson, Andrew Lincoln, Alan Rickman, Keira Knightley and Colin Firth, just to name a few.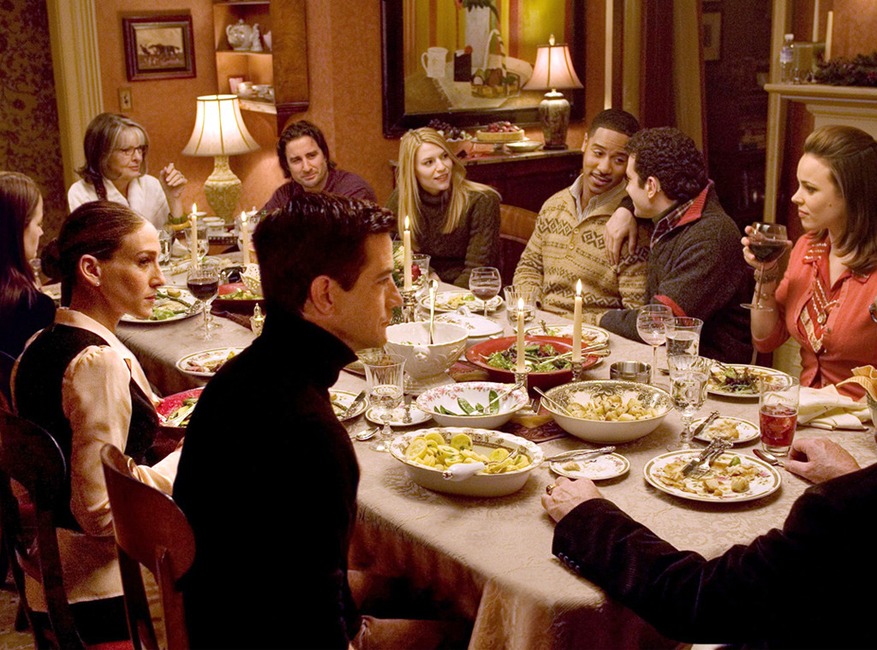 20th Century Fox
The Family Stone
The Family Stone is another star-packed picture, this time with the focus on one family.
Meredith Morton, played by Sarah Jessica Parker, is terrified to meet her boyfriend's family over the holidays over fears that they won't like her. She's right, finding her more conservative demeanor comes across as uptight against the Stone family's liberal, casual vibe.
Complications arise as Meredith's boyfriend starts to fall for her sister, Julie (Claire Danes), who is brought in for backup while Meredith finds herself increasingly cozy with her boyfriend's brother, played by Luke Wilson.
All this mess is going on under the Stone's judgmental matriarch, delightfully played by Diane Keaton, and anyone who has had an awkward family dinner or two will enjoy watching the dysfunctional Stone family bicker and then come back together.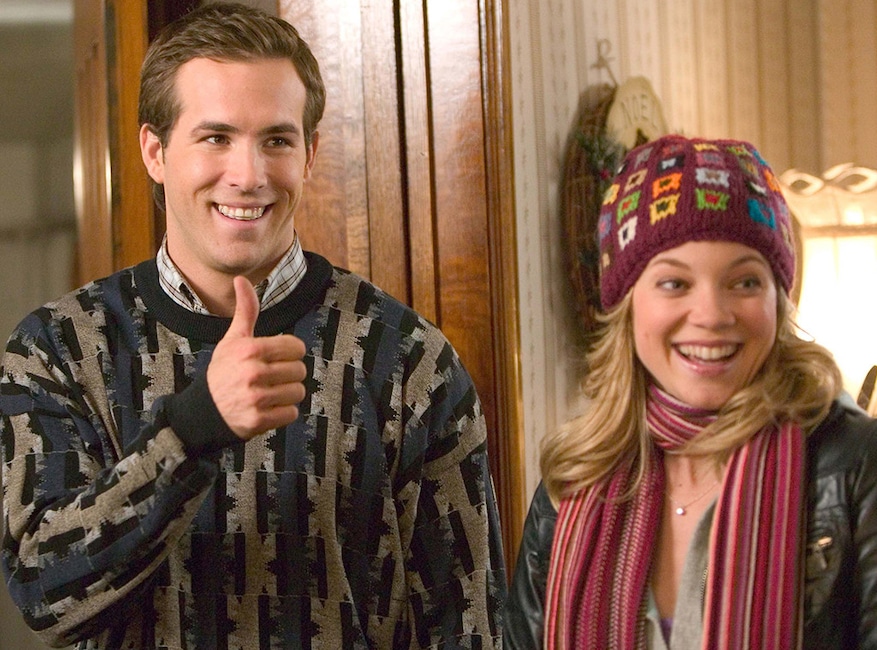 Moviestore Collection/Shutterstock
Just Friends
For some of us, going home for the holidays can be nerve-wracking if we expect to run into old classmates, bullies or even crushes.
In Just Friends, Chris Brander (Ryan Reynolds) does not want to be home in Jersey for Christmas, after being tormented there while growing up, but a derailed flight lands him home anyway.
Now a handsome, successful music producer, Brander finally feels like he should be able to win over his childhood best friend and crush, Jamie, but still finds himself unable to get the confidence to make a move.
All of this plays out while Brander's client, Samantha James (Anna Faris), goes completely ballistic that both Brander isn't interested in her and that she's stuck in New Jersey, making this romantic film also a great comedy.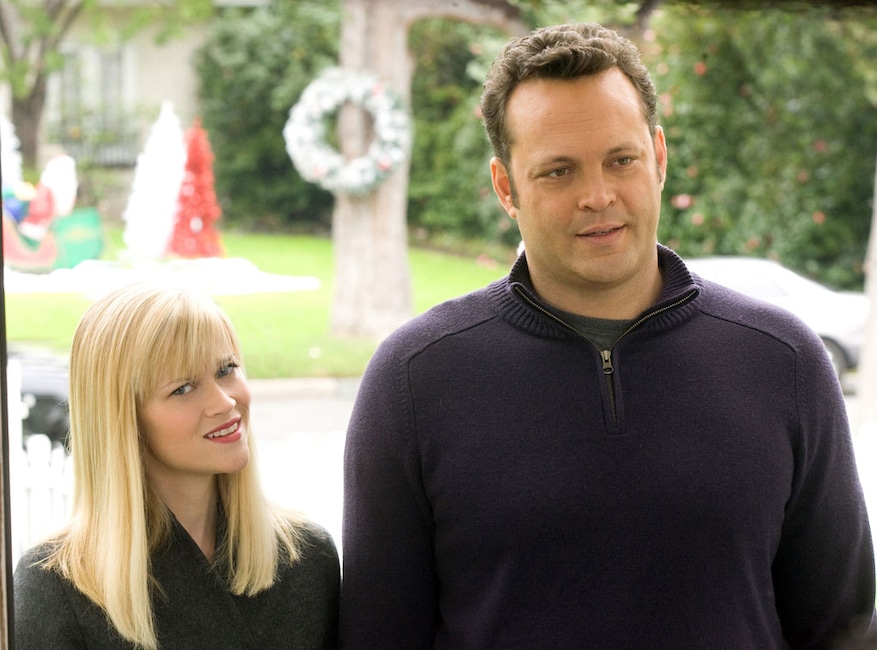 New Line Cinema
Four Christmases
This romantic-comedy put two of Hollywood's biggest stars together, with Reese Witherspoon and Vince Vaughn playing a couple who ends up having to go to four separate Christmas celebrations for each of their parents.
As the day progresses, they each learn secrets about the other, which strains their relationship. The couple also grapples with what they want in life, including if their future includes marriage and kids.
The feel-good flick is the right mix of wacky and cute, and also makes us happy that none of our brothers are trained UFC fighters.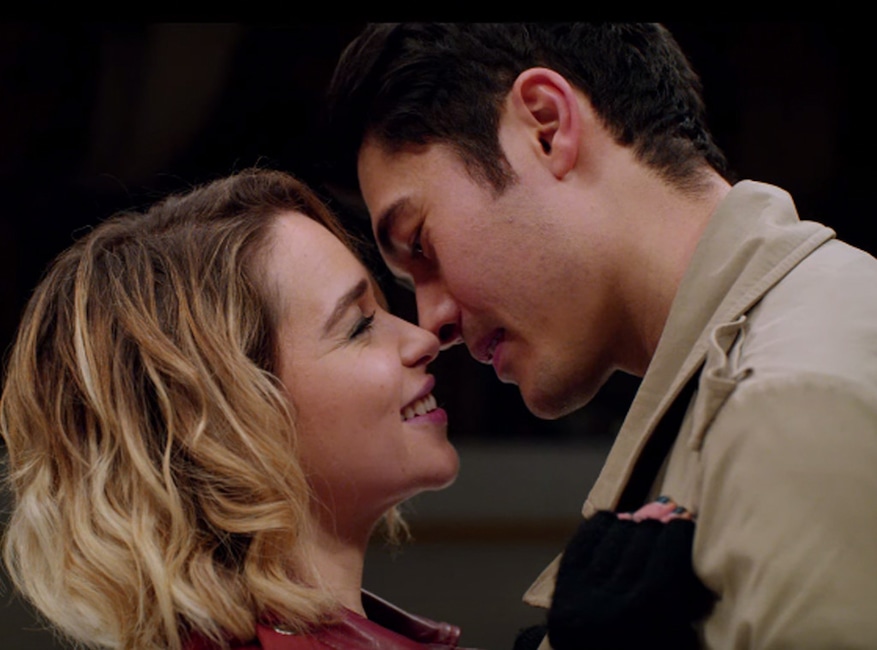 YouTube/Last Christmas
Last Christmas
Last Christmas / I gave you my heart
If you are a fan of George Michael, Emilia Clarke or Henry Golding then run, don't walk, this holiday season to Last Christmas while it is still in theaters!
The movie, based on Michael's music, stars Clarke as Kate, an aspiring singer temporarily working as an elf in a holiday store. However, her joyful work environment is a contrast with her character, who is scared and spiteful of the world after experiencing a health crisis that nearly killed her.
However, Tom (Golding) swoops in and his upbeat energy helps Kate start to heal and change her life. As Kate falls for Tom, he continues to evade her advances, and the reveal as to why will have you reaching for the tissues.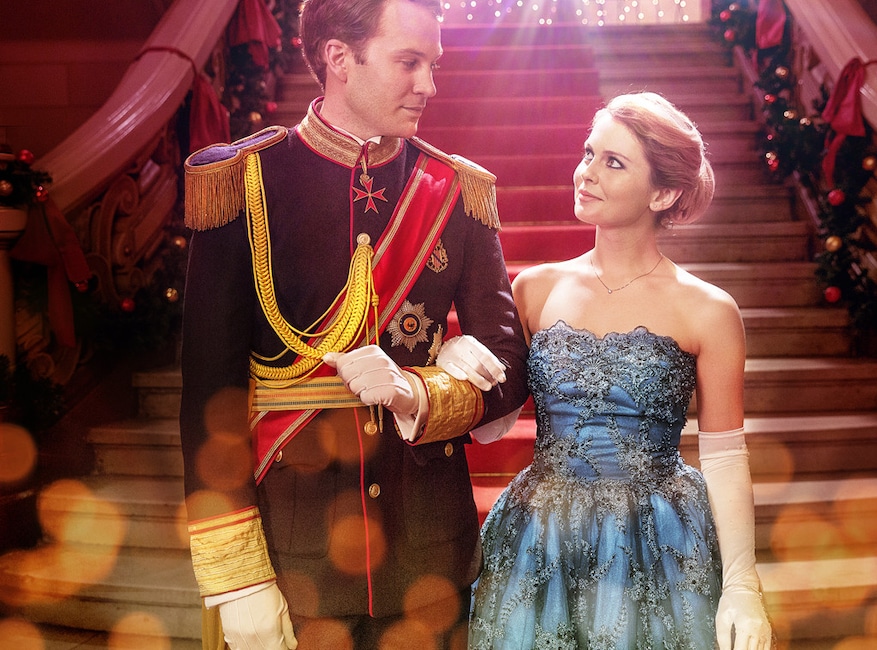 Netflix
A Christmas Prince
When Netflix released A Christmas Prince in 2017, the company had no idea it was about to have a social media phenomenon and franchise on its hands.
In the film, journalist Amber Moore is sent to Aldovia to cover prince Richard, who she learns intends to abdicate his right to the throne. However, in the process, she falls for the prince and uncovers a deep secret about him that could make her journalistic career but possibly ruin Richard's world.
After its release, plenty of subscribers became instant fans, with Netflix even tweeting out, "To the 53 people who've watched A Christmas Prince every day for the past 18 days: Who hurt you?"
If you adore this film, you're also in luck, since the streamer followed it up with A Christmas Prince: The Royal Wedding and this year's release of A Christmas Prince: The Royal Baby.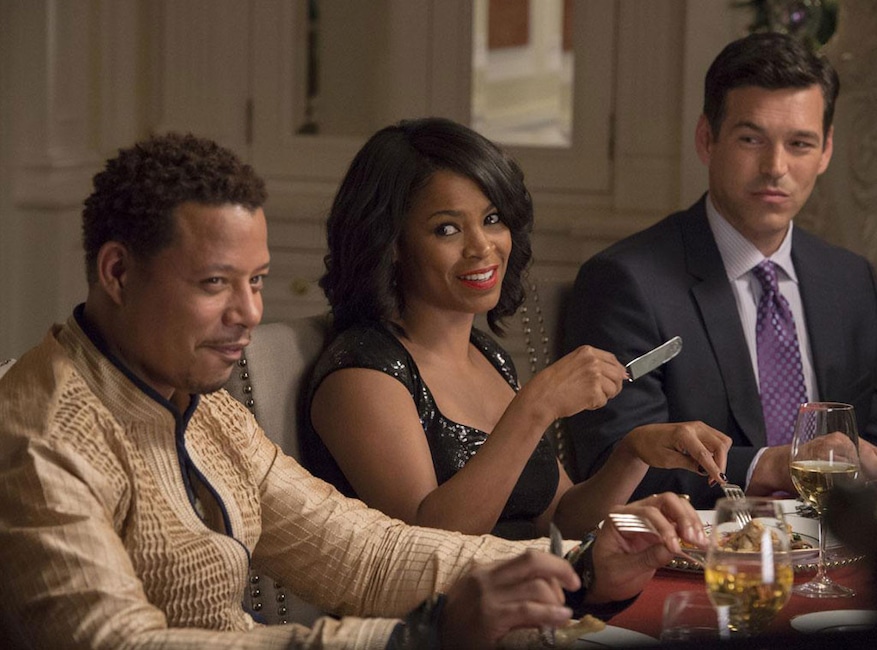 Universal Pictures
The Best Man Holiday
The follow-up to 1999's The Best Man sees all of the friends reunited again when Mia (Monica Calhoun) writes letters to everyone inviting them to Christmas.
The group gets back together, where relationships are challenged and cherished. The movie also takes the viewers on a journey through many emotions, from jokes that make us laugh, an iconic "Can You Stand the Rain" performance that has us partying and a reveal about one of the characters that makes us weep.
It's the perfect film to remind us of how the holidays are all about your friends and family, who will be there through the highs and the lows.